Ind. fire chief resigns following controversy
Georgetown Fire Chief Richard Bader Jr. resigned after a letter signed by 17 firefighters alleged a hostile work environment and physical violence
---
Aprile Rickert
The Evening News and The Tribune, Jeffersonville, Ind.
GEORGETOWN, Ind. — Amid recent controversy within the Georgetown Fire Department, Chief Richard Bader Jr. resigned Wednesday at the request of the fire board of trustees.
A news release sent Wednesday by Michael Moody, chairman of the Georgetown Township Fire Protection District of Floyd County, states that the board has "taken preliminary steps to change the direction of the fire department it oversees," which includes asking for the resignation of Bader.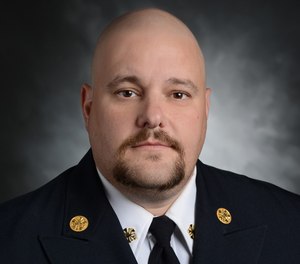 "The Board felt that a change in leadership of the fire department was necessary for the organization to move past recent controversy and focus on providing quality fire, rescue and emergency services," Moody said, according to the release.
"...The Board is taking steps to minimize distractions that might get in the way of the fire department operating in a highly professional manner. We want the community to know that the Board takes its oversight role seriously and to feel confident that the high level of service they have grown accustomed to will continue in the future."
Bader was hired as chief on July 1, 2009; prior to that he served as a captain and training officer for the district, which was formed in 2006 and became effective in 2007, board attorney Keith Pulliam confirmed in an email Thursday.
The resignation announcement comes a week after a letter was delivered to the board signed by 17 Georgetown firefighters who stated that they had "no confidence" in the chief and asked for the board to "strongly consider a new chief to lead the district."
The firefighters stated in the letter that the chief had created a "hostile work environment for years that produces poor morale, lack of trust and a staff that is not empowered or valued by management," and that Bader had engaged in mental and physical intimidation and physical violence.
The letter was precipitated in part by a police report filed Dec. 2 by a firefighter who said Bader had grabbed him by the arm and pulled him into an office during a disagreement about a pending disciplinary matter, and then bumped him. The report shows Bader admitted to grabbing the firefighter by the arm but not bumping him; no criminal charges were ultimately filed in the case.
That firefighter was previously suspended pending a board hearing on a potential termination, an action which had been brought by Bader. Pulliam confirmed that the firefighter has since been reinstated and no disciplinary hearing will be necessary.
A message sent to Bader on social media seeking comment was not immediately returned by press time.
The board is now actively working on a transition plan, which includes current Georgetown Fire Deputy Chief Jim Mayfield and other staff. A hiring committee will begin searching for qualified candidates to fill the role left in the chief's departure.
———
©2020 The Evening News and The Tribune (Jeffersonville, Ind.)
McClatchy-Tribune News Service