New Oakland chief: City needs more inspectors, firefighters
A recent city report showed that 50 positions in the department are currently vacant
---
By FireRescue1 Staff
OAKLAND, Calif. — Newly appointed Oakland Fire Chief Darin White said he has two top items on his "wish list" of needs: more inspectors and firefighters.
East Bay Express reported that a recent city report showed that 50 positions in the department are currently vacant, despite being funded.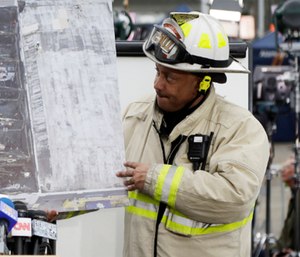 "For a long time, the department has been understaffed," White said during a League of Women Voters event.
The vacant positions include 11 captains, eight lieutenants, three paramedics, 12 firefighters, three dispatchers and other jobs critical to public safety, according to the report.
After the deadly Ghost Ship fire, six new fire inspector positions were included in the 2017-2018 budget, but only one position has been filled so far. The department, according to the report, is also still missing an assistant fire marshal.
White said he's looking to also improve communication between inspectors and the planning and building department's employees.