Texas fire chief rescinds resignation days after departure announcement
Prosper Fire Chief Stuart Blasingame ultimately changed his mind after meeting with the town manager
---
By FireRescue1 Staff
PROSPER, Texas — Prosper Fire Chief Stuart Blasingame is not leaving his post after all, the Celina Record reported on Monday, just days after the chief had announced his resignation.
Blasingame resigned on Sept. 8, a decision that reportedly caught the town by surprise, and the official announcement was made the following day. However, the chief then with Prosper Town Manager Harlan Jefferson and ultimately decided to rescind his resignation on Monday.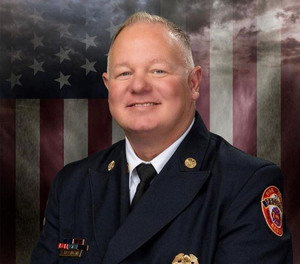 The chief explained the reasoning in a statement provided by the town of Prosper: "This morning I had a very productive meeting with our Town Manager, Mr. Harlan Jefferson. After much thought and prayer, I have gladly made the decision to rescind my resignation and remain as the Fire Chief with the town of Prosper. I love this town, its residents, its employees, and serving the amazing members of Prosper Fire Rescue. Our mayor and Town Council have always been extremely supportive and work incredibly hard for the betterment of this Town and for everyone that lives, works, or visits our amazing community. I have extreme confidence and I am excited in the direction our Town is headed. I look forward to serving this community for many years to come as your very proud Fire Chief."
Blasingame has served Prosper for 19 years.
"Chief Blasingame is a beloved and well-respected member of the Town's Executive Team and the community," Jefferson said in a statement on Monday. "We are glad he has made the decision to stay with us and to continue to serve and lead as our Fire Chief here in Prosper."