Top city administrator to lead Orlando Fire Department after chief resigns
Chief Roderick Williams stepped down after a federal probe found he discriminated against and sexually harassed a female assistant chief
---
By Tess Sheets
Orlando Sentinel
ORLANDO — Kevin Edmonds, the city's acting chief administrative officer, will lead the Orlando Fire Department as officials work to replace Chief Roderick Williams, who resigned Thursday.
The selection process is in the "very early stages," city spokeswoman Karyn Barber said. Williams stepped down after a federal probe found he discriminated against and sexually harassed a female assistant chief.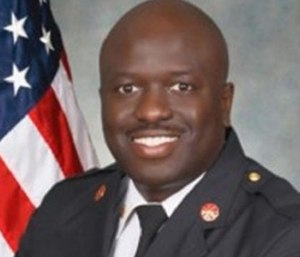 Williams has denied the allegations, but said in his resignation letter Thursday the claims "hurt the department and the City of Orlando."
"…I believe the focus of the Orlando Fire Department should be on serving and protecting the residents of Orlando and not on my leadership or my position," the letter read.
In the meantime, Edmonds, who is serving as the city's CAO following Byron Brooks' departure from the position, "will oversee the operations of the fire department," Barber said.
McClatchy-Tribune News Service