16 fantastic discounts for firefighters
Many merchants offer special discounts to firefighters, EMTs and medics and other first responders in order to say 'thank you' for their service.
---
Working as a firefighter means you put your life on the line every day.  Some companies offer a small token of appreciation to show first responders how much their work means to the community.
Check out these discounts available nationwide, and let us know about any others you've heard about in the member comments.
1. Apple:  Firefighters and other governmental employees can shop the Federal Government Employees Apple Store to get special pricing on electronic devices for personal use.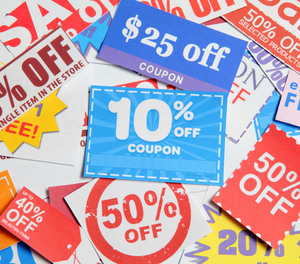 2. Sandals Resorts: Active police and firefighters can save up to an additional 10% on any current promotion. You must present a valid International Association of Firefighters (IAFF) Member ID card at the time of booking. Sandals offers deals at 16 all-inclusive resorts across six different Caribbean islands. 
3. Liberty Mutual Insurance: For IAFF members, Liberty Mutual offers a 10% discount on several types of insurance policies, including auto, motorcycle, home, condo and renter's insurance. 
4. GOVX: All uniformed professionals, including military, police, firefighters, and EMS workers are offered membership, which can include up to 65 percent off over 400 retail brands, exclusive sports, music and other tickets as well as special deals on travel packages, hotels, rental cars and theme parks.
5. Ford: Ford has a First Responder Appreciation Program that offers $500 of bonus cash on eligible vehicles sold to firefighters residing in the U.S. This offer is extended to both career firefighters as well as volunteer firefighters.
6. Glock: Glock's Blue Label Program offers discounts on up to two firearms from a participating vendor. The discount varies depending on the model but typically ranges from $75-$100. Participating vendors can be found on Glock's dealer locator page. 
7. Union Plus Mortgage Program: This program offers special benefits to union members when securing a home loan or refinancing through Wells Fargo Home Mortgage, including up to $500 in a 'My Mortgage Gift' award.
8. Scholotzsky's Deli: Offers a 15 percent discount for firefighters at participating locations. Verify with the local franchise as the discount may vary.
9. Leatherman: Leatherman's Pro Program offers discounts on their multi-purpose tools upon submission of an approved application for qualified occupations, including firefighters. 
10. DataVision: DataVision offers a one-time use coupon that is valid for every item in the store upon official verification of First Responders.
11. Costco: When opening a new account with Costco, first responders will receive 3 free products and over $55 in additional savings. 
12. Chick-fil-A: Offers a varying level of discount for firefighters and other first responders at participating locations. 
13. Wyndham Hotel Group: Offers discounts for first responders and government employees.
14. Columbia: Columbia Sportswear company offers up to 15 percent off outdoor apparel. 
15. Oakley: The Oakley Military and Government Sales program offers up to 50 percent off its eyewear, apparel and other gear for fire departments and EMS personnel with an active and valid ID. The Stand Issue Line is designed exclusively for government customers and is not available in retail stores.
16. Under Armour: Under Armour offers a 10 percent discount for firefighters on all of their products purchased at any Under Armour retail outlet. Valid ID has to be presented at the time of purchase. This discount, however, does not work with orders placed online.
While searching for any type of discount online, you must be aware of the differences between local and national ones. Some local merchants may offer discounts in one state and not in another.
Also, if a discount is offered, be sure you know your department's policy on accepting such gifts — no discount is worth losing your job.
This article, originally published on May 16, 2013, has been updated.