Firefighter-EMT stabbed after confronting teen drug users
Zac Santiago was attacked after confronting the teens about using drugs on an abandoned property
---
By FireRescue1 Staff
NORRISTOWN, Pa. — A firefighter-EMT was attacked outside of his home after confronting teens about using drugs.
Patch.com reported that Zac Santiago is recovering from two surgeries after being stabbed multiple times when he confronted teens who were doing drugs at an abandoned property near his home, according to police.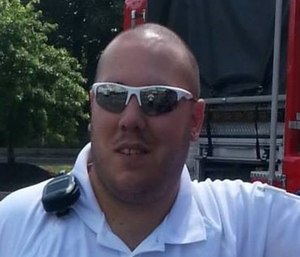 "He suspected that they were back there getting high and he had asked them to leave the property," Santiago's father, Benjamin Santiago, told NBC10. "The second person came out and stepped towards him and then stepped aside and the third person came out and stabbed him in the stomach."
Santiago called 911 to request an ambulance immediately after the incident.
"I need an ambulance," Santiago told the dispatcher. "I've just been stabbed."
Police said Santiago continued to give information about where his attackers fled after responders arrived to treat him. 
He was airlifted to the hospital to undergo immediate surgery. Plymouth Ambulance Chief Thomas Tojansky and Norristown Fire Chief Tom O'Donnell said he is now "doing well."
"He is recovering and, we're thankful to say, doing well," they said in a joint statement.
Police said no one has been charged and that the investigation is ongoing.