Fla. county responders to face random drug testing for first time
A new contract requires the testing of five employees selected at random every two weeks, but the test will not detect the presence of alcohol
---
By Christopher O'Donnell
Tampa Bay Times
TAMPA, Fla. — Hillsborough County firefighters and paramedics will be subject to random drug testing for the first time under a new collective bargaining agreement approved this week by Hillsborough County commissioners.
The contract, which has been ratified by the local firefighters union, requires the testing of five employees selected at random every two weeks. But the test will not detect the presence of alcohol, as is commonly done in larger fire departments.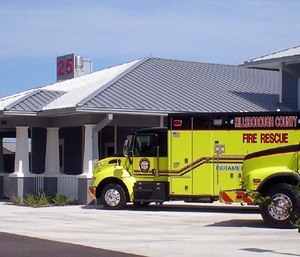 It comes after a Tampa Bay Times investigation in February revealed dozens of drug and alcohol incidents among Hillsborough County Fire Rescue employees who knew that they were only required to submit a urine sample in either January or July.
One paramedic died of a drug overdose. Another stole morphine from a truck and replaced it with saltwater. And a firefighter investigated after his son's death had materials to evade a drug test in his home.
In the wake of the Times report, county commissioners called for stricter testing and improved mental health services for first responders.
Todd Carnell, personnel chief for Hillsborough County Fire Rescue, said the omission of alcohol testing was agreed to in bargaining talks with the International Association of Fire Fighters Local 2294.
"Our concern was the random drug testing and feeling that it was probably harder to detect someone using some drugs than it is to detect someone impaired from alcohol," he said.
Union President Derrik Ryan said 66 percent of his members approved of the agreement in a vote last week. The drug testing requirement raised few objections, Ryan said, because Hillsborough County agreed to require that top department administrators undergo the exams, as well. These include Fire Chief Dennis Jones.
"Our issue was when we requested management do it with us, they refused," he said. "We have an agreement followed up in writing from the county attorney's office they will do a true random test like ours."
Employees who fail a test are required to enter a drug rehabilitation program. A second failure would result in termination.
The three-year agreement also awards employees an 18 percent pay raise over that period. That includes a 7 percent increase in this fiscal year, which runs through September.
Other details of the agreement include an increase in the minimum work time to 1,728 hours annually; 240 hours of paid parental leave for the birth, adoption and fostering of a child; and a health incentive program that, if followed, reduces insurance premiums by $600 per year.
Hillsborough County Fire Rescue has roughly 1,200 employees in 44 stations serving the county's unincorporated communities.
Copyright 2018 Tampa Bay Times
McClatchy-Tribune News Service