Texas dept. mourns the loss of fire marshal
Dennis "Pawpaw" Tate was remembered for being a "beacon of strength" in difficult times
---
By April Barbe
Jacksonville Daily Progress
JACKSONVILLE, Texas — City officials and members of the Jacksonville Fire Department are mourning the loss of one of their own.
JFD Fire Marshal Dennis "Pawpaw" Tate died Saturday. He was 58.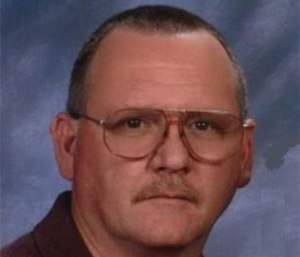 Tate has been a part of the JFD since 1988, when he was hired as a full-time firefighter, according to JFD Chief Keith Fortner. Tate later obtained the rank of lieutenant, and he became the fire marshal/assistant chief in 2008.
"He was regarded as a true professional in the fire service and as a leader in the community," Fortner said. "He took great pride in serving the citizens and the men and women he worked alongside."
One of those Tate worked alongside of was Joseph Nix. Nix is a JFD firefighter/EMT-paramedic and fire investigator.
"I was one of Dennis's fire investigators that worked side by side with him on several occasions," Nix said. "I was partnered up with him when I first became a paramedic. He was a Godly man that loved his family along with his work family."
While Tate leaves behind his wife, Vera, and four daughters, he also leaves behind an entire department of those who also considered him a part of their families.
"A lot of people don't realize the relationship firefighters have amongst ourselves. We spend four months out of the year together including family birthdays, holidays, etc. He loved all of us as if we were his kids. That's why we called him Pawpaw," Nix said.
District 2 Jacksonville City Councilman Jeff Smith, who knew Tate for more than 25 years, said Tate's nickname was because of his leadership at the fire department through the years.
"Dennis was fondly called 'Paw-Paw' by not only his grandchildren, but by many that have grown up with him, that he has mentored, guided, trained and loved," Smith said.
Smith said his earliest memory of Tate was when they were both volunteer firemen. He noted Tate's later accomplishments of rising through the ranks at the JFD.
"Throughout his tenure with the Jacksonville Fire Department, Dennis has always shown great leadership skills, passion, integrity and compassion for any job or situation he was faced with. Dennis loved God, his wife and family, his Jacksonville Fire Department family and the citizens of Jacksonville evidenced by the dedication he showed not only to his job, but how he lived his life," Smith said.
Fortner said Tate's "quick-witted humor" often caused tears of laughter around the fire department, as well. However, when needed, he was a "beacon of strength through difficult times as he provided spiritual guidance to family and friends."
Nix agreed that Tate often provided guidance when needed.
"Being a investigator for his office, there was several times I just sat in his office learning and soaking up everything he had to teach. He was always willing to teach you everything he knew, and if he didn't know the answer to a question, we would find the results of the questions together," Nix said.
But Tate's guidance didn't end at the office.
"He was also a person you could count on for advice away from work. Fatherly advice, whether it be relationship advice or situations with my own children that I just didn't have the answers to, he would give me advice that will forever be remembered. My children even considered him their Pawpaw," Nix added.
Fortner said Tate enjoyed camping with his family and doing carpentry work in his spare time, and he often volunteered his skills as a carpenter to others.
"Dennis Tate will be greatly missed, but he has left a lasting legacy. He was an amazing man," Fortner said.
Smith concurred.
"Dennis will be greatly missed not only by his wife and family, the City of Jacksonville and the Jacksonville Fire Department will forever be changed for knowing and working with him and his being gone will always leave an empty spot," he said.
For Nix, Monday morning back at work was a quick reminder of Tate's absence.
"Every morning for 18 years, we met each other with a fist bump. That will be the greatest thing I will miss about him in the morning when I return to duty," Nix said Sunday. "He was a great man that I will miss dearly every day."
Services for Tate will be at 2 p.m. Wednesday at Central Baptist Church in Jacksonville. Visitation will be from 6 to 8 p.m. today (Tuesday) at Autry Funeral Home.
Copyright 2016 the Jacksonville Daily Progress