Why fire departments should push for residential sprinklers
Residential sprinklers can be pivotal in extinguishing a fire or suppressing it long enough for fire departments to respond
---
By Garrett Smith, student, Fire Science Management at American Military University
Over the past 50 years, the types of materials used in home furnishings and building construction have progressively changed from natural solids to more volatile, synthetic materials. Synthetic materials burn faster and hotter than natural materials, and when they catch on fire, can cause catastrophic results in a short period of time – often before firefighters can respond.
In the midst of National Fire Prevention Week, we should be reminded how installing sprinkler systems in homes can make all the difference. Residential sprinklers can be pivotal in extinguishing a fire or suppressing it long enough for fire departments to respond. Research proving the effectiveness of these systems, accompanied by an increase in incentive programs encouraging homeowners to invest in them, has led to an increase in residential sprinkler systems. However, still only 5 percent of family dwellings have fire sprinklers installed. Fire departments and municipalities must do more to educate the public and home builders about the importance of installing sprinkler systems in their homes.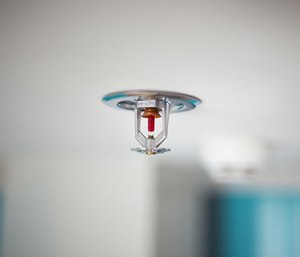 How do residential sprinklers work?
Residential sprinklers operate in a similar fashion as commercial-grade systems, where either a wet- or dry-pipe system is used. Dry-pipe systems are installed in locations where temperatures drop below freezing for long periods of time. The piping is actually empty, or "dry," and only fills with water when a local sensor in the home detects a fire. Wet-pipe systems—the more common of the two—have water in the piping at all times and, as soon as a fire is detected, releases water.
Read the full story: Why fire departments should push for residential sprinklers