Are you prepared for the next major wildland incident? (eBook)
Download this free eBook to learn more about the challenges faced and lessons learned from the 2018 California wildfires and what you can do now to prepare for the next wildfire
---
Sponsored by goTenna and Verizon
Major wildland and wildland/urban interface fires have overwhelmed many areas of the West in recent years. In fact, 2018 saw the deadliest and most destructive season to date in California, with nearly 2 million acres burned.
Preparation is essential when dealing with wildland fires. Download this eBook to learn more about the challenges faced and lessons learned from the California wildfires and what actions you can take now to prepare for the next wildfire.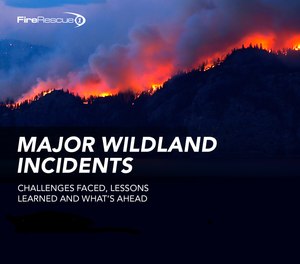 What's inside:
First-hand accounts of the Carr fire from some of the firefighters who battled the intense fire.
Key takeaways from the wildfires from an EMS provider who watched the chaos unfold in his own community.
How the Wildfire Management Technology Advancement Act aims to help firefighters better prepare for and manage wildfire response efforts.
Resources for more information.
Fill out the form below for your FREE eBook: