Scott Safety launches new radio interface system
Epic 3 Radio Interface Voice Communication System allows communications between on-scene firefighters and incident commanders, remote dispatchers and other radio users
---
Scott Safety recently introduced a new radio interface voice communication system to improve first responder safety and situational intelligence.
Epic 3 Radio Interface Voice Communication System allows communications between on-scene firefighters and incident commanders, remote dispatchers and other radio users.
The system includes Bluetooth-equipped voice amplifiers, lapel speaker microphones, specialized accessories and programming utilities.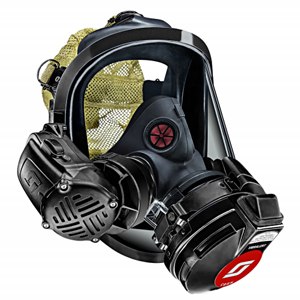 The EPIC 3 lapel speaker microphones support a broad range of field radio makes and models, allowing customers to add the product to their existing radio equipment. When used in conjunction with the EPIC 3 RI Bluetooth amplifier, a firefighter can communicate through the radio via a Push-To-Talk (PTT) interface. When the SCBA is not in use, the lapel speaker microphone functions as a standard lapel mic. 
Voice amplifiers and lapel speaker microphone housings and cables feature rugged, high-heat rated construction and are NFPA 1981 approved (2002/2007/2013 editions).