PRESS RELEASE
Chief Marc Bashoor Joins FireRescue1.com as Executive Editor
---
Former chief of Prince George's County Fire/EMS to help direct original editorial coverage of key firefighting topics
SAN FRANCISCO, CA — Praetorian Digital, Inc., the leading digital media company in the public safety and local government market, today announced that Marc Bashoor, formerly chief of Prince George's County (Md.) Fire/EMS, has joined FireRescue1.com and FireChief.com as Executive Editor.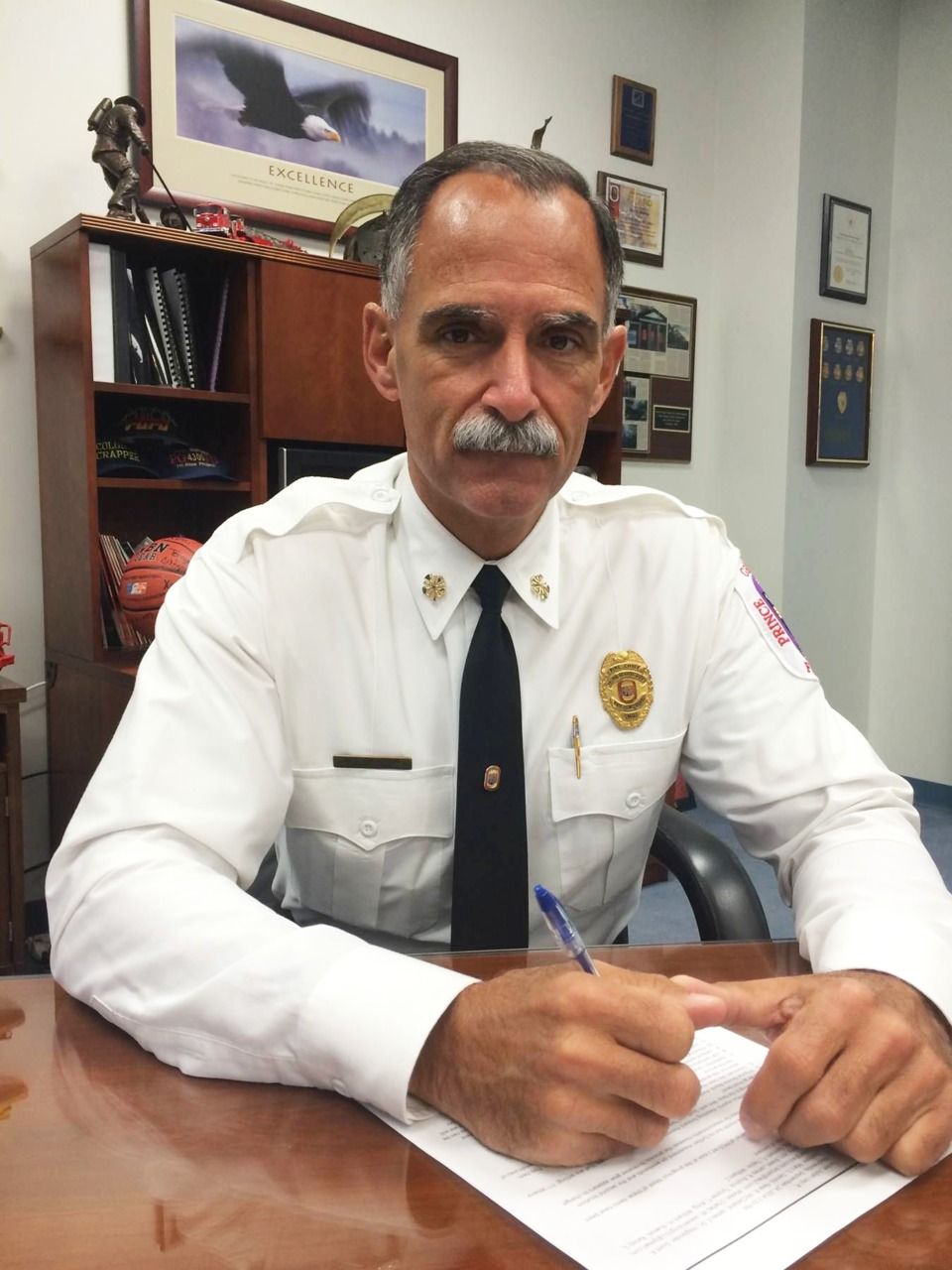 In March 2017, Bashoor retired from Prince George's County Fire/EMS Department, which he led for more than six years and served for more than 29 years in total. During his distinguished tenure, which the Washington Post characterized as "marked by physical and financial expansion", Bashoor led the country's largest combination department to a number of milestones - including a 28 percent staffing increase and a reduction in response times for advanced life support calls.
As Executive Editor, Bashoor will play a lead role in shaping FireRescue1 and Fire Chief's original editorial content. He will be writing a monthly column on leadership and providing regular analysis of major fire events and issues. In addition, he will be working closely with FireRescue1 editorial staff, its Editorial Board and its network of expert contributors to advance the site's coverage of critical firefighting topics.
Some of the specific areas Bashoor will be focusing on initially include leadership development for fire chiefs, officers and firefighters; fireground safety; and fire prevention and sprinkler advocacy. Bashoor will work closely with FireRescue1's industry partners, including the International Association of Fire Chiefs, the Congressional Fire Services Institute and other top fire organizations.
"Our fire and rescue service system challenges are ever evolving. The hallmark of our success has been our ability to adapt and continue pressing forward in the interest of our communities and our collective service," Bashoor said. "As we navigate these challenges together, it is my distinct honor to be a part of the 21st century leadership, and I am very excited to join the Praetorian Digital, FireRescue1 and Fire Chief family. I hope that together we can continue to aggressively address our fire service needs, and partner in moving the needle forward as we work together for a better fire service."
Bashoor is a regular presenter at national fire service events, a frequent contributor to fire service publications and has served in leadership roles for several fire service organizations. He served as Chairman of the Metro Washington Council of Governments Fire Chiefs Committee in 2015 and 2016. As a member of the NFPA, he served on on the 2015 Fire Needs Assessment Committee, and he consulted on behalf of NFPA in São Paulo, Brazil and Beijing, China.
"Chief Bashoor is an innovator and leading voice in the fire service on leadership and developing a culture of firefighter safety, and we are excited to have him on board to help guide our award-winning team," said Alex Ford, CEO of Praetorian Digital and FireRescue1. "With the success of FireRescue1.com and Fire Chief and the rapid growth of our fire and ems online learning platform, Marc has the vision and experience to help us expand our mission of supporting the fire service and better protecting our communities."
FireRescue1 is established as the leading online destination for the fire service, reaching 600,000 fire service professionals every month, with more than 500,000 registered members. Its online learning division, FireRescue1Academy.com, has grown rapidly and is now providing training to more than 800 departments. Also, its grant services division, which includes FireGrantsHelp.com, recently surpassed $150 million in grant funding and continues to provide critical assistance to departments in obtaining fire grants.
For more information, visit www.firerescue1.com and www.firechief.com.
About Praetorian Digital          
Praetorian Digital is the leading digital media company and software-as-a-service (SaaS) training provider in the public safety and local government market, with a suite of properties dedicated to the distribution of trusted information and mission-critical training resources that help first responders and government officials better protect and serve their communities. Each of our properties – including PoliceOne.com, FireRescue1.com, Corrections1.com, LocalGovU.com and Gov1.com – offer up to date news, analysis, workflow solutions and training as well as a grant assistance platform that has assisted departments and local governments in securing more than $150 million in funding to date.
For more information on Praetorian Digital, visit www.praetoriandigital.com
About FireRescue1.com
FireRescue1.com serves the firefighting community by providing firefighters with the most complete range of information and resources available. Since 2005, FireRescue1 has served as a trusted and reliable online environment for the exchange of information between firefighters and departments from across the United States and around the world. For information on advertising with FireRescue1, visit our advertising section online at www.firerescue1.com/advertise.