PRESS RELEASE
OMNA Launches Water Sports Tourniquets Campaign on Indiegogo
---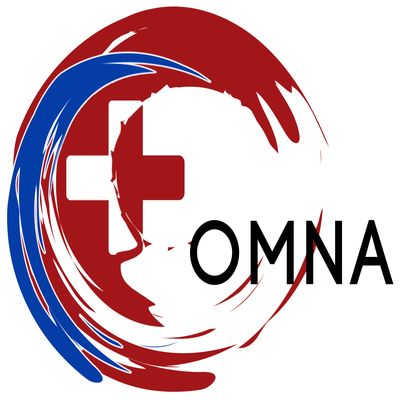 Redefining Water Sports Equipment With Life Saving Capabilities 


Saint Petersburg, FL, August 19, 2015 – Be Ready.
OMNA Inc. – developers of products that increase life saving capabilities for water sports enthusiasts, and life saving professionals – launched their INDIEGOGO Crowd Funding Campaign. Supporters will be able to pre-order products at a discount, receive other perks, or select package deals:
Tourniquet Leash in several size variations.
Amphibious Tourniquet.
Other perks include:
Hats
Shirts
Stickers
And more yet to be released.
Packages Levels:
Bronze
Silver
Gold
Platinum
*EXPECTED DELIVERY DATE OCTOBER 2015.
The Tourniquet Leash is the world's only leash that is also a tourniquet. In the event of life threatening bleeding a surfer can rapidly apply a tourniquet to save their life or limb. 
The Amphibious Tourniquet is the only wearable tourniquet designed for sea, air, and land use. Easily worn on the body or equipment.  It is ideal for multiple water sports, activities, and numerous professions. (Scuba Diving, Snorkeling, Spearfishing, Boating, Life Guards, EMS, etc.)
TOURNIQUET LEASH & AMPHIBIOUS TOURNIQUET FEATURES:
Wearable tourniquets
Military Specification Materials
Marine Environment plastic / metal ware
Deluxe padding for user comfort
1 Year limited warranty
 
INDIEGOGO Link:
http://igg.me/at/omna/x/11759519

 
About OMNA
Founded in 2014, OMNA produces innovatively engineered life saving sporting goods and equipment. OMNA is a privately held company headquartered in Saint Petersburg, Florida. OMNA's products redefine water sports and life saving equipment. For more information, visit www.omnainc.com
 
OMNA Q&A
Why would I want a tourniquet in my leash?
Having a tourniquet integrated in your leash enables you to quickly mitigate extremity life threatening bleeding on yourself or others.
Why using the leash cord is bad?
Has no mechanical advantage for tightening.
Cannot be secured in place.
The narrow cord can cause additional tissue and nerve damage.
How quickly can a person bleed to death?
A person can bleed to death in as little as 3 minutes.
How long can a tourniquet be worn?
A tourniquet can be worn for roughly 3 hours, with 2 hours being the optimum time to not exceed.
What is the likelihood of complications from using a tourniquet?
Tourniquets that have been properly applied and have been worn within the range of 1-3 hours have a low risk of complications.
If I use a tourniquet won't I lose my arm or leg?
Not necessarily, if you do lose a limb it is likely that you would have lost the limb due to the trauma that caused the injury, and not because you applied a tourniquet. What the tourniquet does is ensure you won't die from blood loss caused by the trauma.
When should I apply a tourniquet?
A tourniquet should only be applied for life-threatening bleeding.
What about tourniquets for non-surfers?
Our Amphibious Tourniquet was specifically designed for non-surfers, and is ideal for all other water sports, beach activities, and almost any adventure or profession. It can be worn on the body, or equipment with unparalleled convenience and comfort.
 
FOUNDERS BIO
Carson Henderson is a dynamic professional that has worked, studied, travelled, and surfed all over the world. He served in the United States Marine Corps as a Recon Marine, and deployed in support of Operation Enduring Freedom (O.E.F). Afterwards, Mr. Henderson spent several years continuing to serve as a protection specialist in Iraq and Afghanistan supporting the U.S. Embassy, N.A.T.O. allies, and other government agencies.
He holds a Bachelors Degree in Organizational Leadership, and a Graduate Certificate in Business Administration from Bond University (Australia). He has been a Emergency Medical Technician since 2008, has extensive Tactical Combat Casualty Care training (T.C.C.C), is a certified Associate Emergency Manager (AEM), and has operated in Afghanistan as a team leader as part of a medical crisis team.
Currently, he has been involved in the founding and growth of OMNA Inc., where he has merged his military, medical, and surfing backgrounds to continue to serve and support the public through the creation of innovative products and services.