How a trusted lender helped this FD fund a critical equipment purchase
Responsive, personal service makes all the difference, says the chief of the all-volunteer department
---
Sponsored by United Financial, a division of HomeTrust Bank
By Rachel Zoch, FireRescue1 BrandFocus Staff
Even the best firefighting equipment has to be retired and replaced at some point. Financing such a purchase can be daunting for any organization, especially for volunteer departments and rural departments, which often operate on shoestring budgets.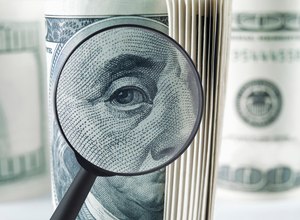 Choosing the right lender can make the difference between getting the equipment you need and spending more of your money than you'd intended on banking fees and interest.
When it came time for the Northwest Rockingham Volunteer Fire Department in north central North Carolina to replace several pieces of aging equipment, they developed a five-year plan, starting with a replacement for their 30-year-old tanker truck, the department's oldest piece of large equipment.
'TRYING TO BE GOOD STEWARDS OF THE TAX DOLLAR'
As an all-volunteer organization with a tight budget, says Chief Mason James, the department was looking to do more with less.
"We were trying to be good stewards of the tax dollar," he said, "and one of the things that we decided was that we needed to sit down and come up with a long-term plan for truck replacement and equipment replacement."
The need for a new tanker truck quickly emerged as a top priority for the department, and the chief and his team worked to figure out what they could spend from year to year. They also considered the number and types of calls over the past couple of years, as well as where the department had been spending money on fuel, repairs and other needs, to build out the plan.
NRFD serves a rural area near the Virginia border, and the entire 24.5-squre mile fire district has just one hydrant. The department's aging tanker truck holds about six minutes' worth of water and requires the crew to set up a drop tank at every scene – a time- and labor-intensive process. But the new tanker truck on the way will provide triple the capacity, with 18 minutes' worth of water, and better yet won't require the drop tank every time, says the chief.
This upgrade means the community will benefit from faster service and more capacity, as the crew can start fighting fires faster upon arrival, as well as fight longer without having to make a run for more water, further delaying the process.
"Now, it probably takes four to five people to put a drop tank on the ground and fill it up," he said. "The new tanker just rolls up and hooks in, so I can use those other individuals for firefighting and put them on hose lines, not water supply."
NAVIGATING THE LENDING PROCESS WITH A TRUSTED PARTNER
During the planning process, Chief James called a trusted lender the department had worked with before, John Tench of HomeTrust Bank, for help crunching the numbers. Tench provided estimates of what the annual payments would be for the tanker truck, as well as upgrades to the station house and other needs outlined in the plan.
Although the department also considered other lenders during this part of the process, they decided to stick with HomeTrust because of their previous positive experiences and the lender's favorable terms.
"We always worked with HomeTrust Bank on loans and truck purchases in the past, and after I talked to John and got to working with him, it was just the obvious route," said James. "After we saw their rates, we knew there was no way anybody was going to beat HomeTrust."
James says Tench did everything he could to make the process easy for him and the department, helping them through every step, from answering questions from the department's board of directors to responding quickly to the chief's calls and emails – even after hours – and managing the application paperwork.
"We did a lot of the applications by email, and John was able to talk with our board of directors by conference call the night we made the decision to go ahead with it," said James. "He was able to answer a lot of questions over the phone with them, and he actually did come up in person and talk to everybody as well. That was a huge help."
PERSONAL SERVICE MATTERS
The five-year plan was approved by the board in December 2020, and the department started the lending process in early 2021. Everything fell into place quickly, James says, and they would already have their new tanker truck – but global supply chain woes have slowed the delivery.
"The vendor's having a hard time getting the chassis in for that tanker," he said. "They hope to have the chassis in the first quarter of '22, and then we're supposed to have it second to third quarter."
James says he appreciates the personal service, flexibility and dependability from Tench and HomeTrust Bank.
"I can dial his number, and he's going to answer it right off the bat. He's very accessible," said James. "I've already recommended HomeTrust to several fire departments around us. Our experience was phenomenal – and as far as I'm concerned, every purchase we do is going to be through HomeTrust."
For more information, visit United Financial, a division of HomeTrust Bank.

Request information from United Financial, a Division of HomeTrust Bank
Thank You!