Infographic: 6 smart features firefighters want in the firehouse
Increased safety, efficiency among the benefits expected from high-tech fixtures
---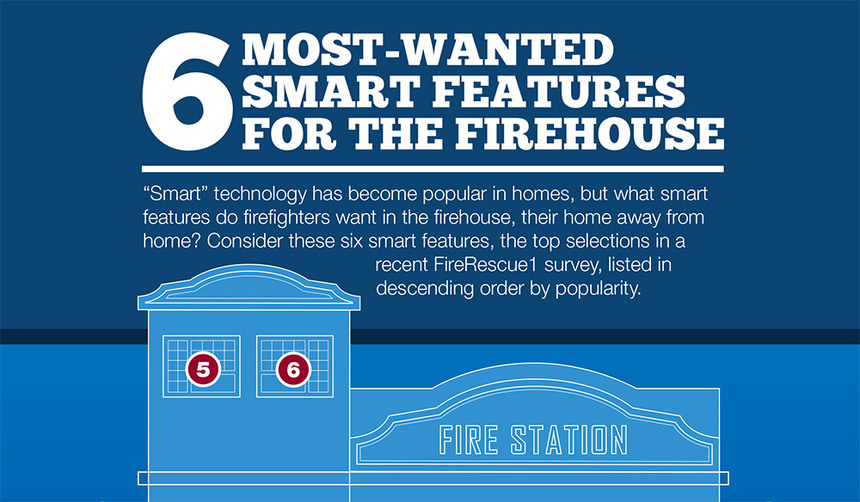 The following is paid content sponsored by LiftMaster.
By FireRescue1 BrandFocus Staff
"Smart" technology has become popular in homes, but what smart features do firefighters want in the firehouse, their home away from home? Check out this infographic based on a recent FireRescue1 survey that asked readers about their technology wish list.
This information is especially relevant if your department is planning for a new station or significant upgrades to existing facilities. Whether talking to colleagues or decision-makers, it can help you make your case for features that can improve site safety and security, protect firefighters' health and prevent damage to apparatus and equipment.