Houston Fire Dept. to purchase ballistic vests
Fire Chief Samuel Peña said along with the usual firefighting dangers, the department "must now also consider protection against violent acts"
---
By FireRescue1 Staff
HOUSTON — The Houston Fire Department is set to purchase ballistic vests for firefighters.
Houston Public Media reported that the department will spend up to $1.4 million on the vests in an effort to protect firefighters from violent incidents.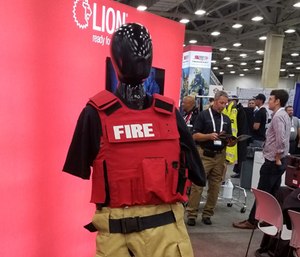 Chief Sam Peña said that the department "must now also consider protection against violent acts" along with the usual firefighting dangers.
"It is a new reality that is contrary to how we've always viewed this honorable profession, but protective clothing must be compatible with the environment we work in," Peña said.
Firefighters will wear the vests on potentially dangerous calls, such as shootings or domestic violence incidents.
NFPA Emergency Services Specialist John Montes said responders have shifted to not waiting for police to defuse a violent incident in order to reduce the number of victims and provide aid quicker.
"Our first responders are going to these scenes and are right in the thick of it," he said.
The funding for the vests will be covered by the city council, along with a federal grant.