FLIR adds new thermal imaging firefighting camera
The new K45 improves firefighters vision in total darkness or in smoke-filled rooms
---
FLIR Systems, Inc. added its new FLIR K45 to its suite of thermal imaging firefighting cameras.
The K45 offers a 240- x180-pixel resolution and incorporates FLIR's Flexible Scene Enhancement (FSX) technology to produce ultra-crisp thermal imagery. It will allow firefighters to see even better in total darkness or in smoke-filled rooms, the company said.
The K45 presents thermal images on a large 4-inch LCD display and has a three-button user interface that allows access to all camera controls, even while wearing heavy gloves.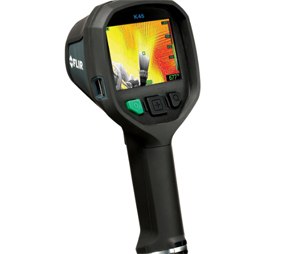 The K-Series is also designed to operate in tough operating conditions; it withstands a drop from 2 meters on a concrete floor, is water resistant and fully operational for up to five minutes at maximum temperature (up to 500°F).
The K45 will be available for purchase globally through established distribution networks beginning April 22 for $4,195.
Visit FLIR's booth #4349 at FDIC to check out the K45.