PRESS RELEASE
MagneGrip Introduces 1,000°F Rated Hose
---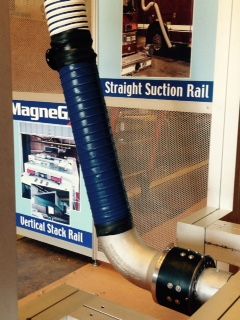 ​New hose available as an option
MagneGrip Exhaust Removal System now offers a 1,000°F rated hose as an option to the 700°F rated hose. All MagneGrip hoses are comprised of two sections and use a combination of materials designed to withstand high temperatures. The upper section is flexible and attaches to the track system; the lower stiffer two-foot section connects to the tailpipe nozzle and is designed to prevent bending or kinking. The lower hose section is now available in either 700°F or 1,000°F temperature tolerances.​
MagneGrip offers the easiest to use and most problem-free systems available. They have the lowest maintenance requirements of any system. The patented magnetic nozzle provides an airtight seal and is 100% effective in removing exhaust emissions.

For more information or a price quote, call 1-800-875-5440 or visit www.magnegrip.com.

For free grant assistance for MagneGrip products, visit www.firegrantshelp.com/magnegrip-exhaust-removal-systems/. 

Request more info from MagneGrip
Thank You!