Agility Technologies Corporation launches live-streaming 360-degree camera
FirstLook360 provides a spherical panorama video with wired and wireless connectivity
---
Agility Technologies Corporation announced a live-streaming 360-degree technical rescue search camera at FDIC.
FirstLook360 provides a streaming spherical panorama video with wired and wireless connectivity in a ruggedized housing that fits through a standard 2-inch coring hole. FL360 has no moving parts and can be used in various technical rescue applications.
FL360's Android app allows users to record video, take photos and transmit and receive two-way audio. The provided tablet allows rescuers to view an entire space by using a finger with swipe gestures. The app's virtual joystick feature controls the focus area.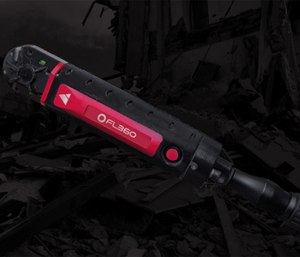 Go to booth 3403 to see a demonstration of FL360.