Firefighter dies from electrocution in aerial device surrounded by children
An Austrian firefighter was demonstrating an aerial device by taking 3rd and 4th grade students up in the bucket when he suffered a fatal electric shock
---
By FireRescue1 News Staff
AUSTRIA ­— A firefighter was killed after he was electrocuted during a demonstration of an aerial device with four children in the bucket with him.
An article on Firefighter Close Calls reported that an Austrian firefighter was demonstrating the use of an aerial bucket with four elementary students when he was suddenly electrocuted and died. Firefighters on the ground and electricians immediately turned off the power.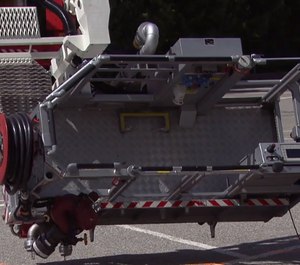 None of the children in the aerial bucket were physically harmed but were all transported to a nearby medical facility to be evaluated.