Mont. firefighter killed helping stranded motorist
Marion Fire Department firefighter Tiffany Hamdan was attempting to free a vehicle stuck in the snow, when she became trapped underneath
---
By FireRescue1 Staff
FLATHEAD VALLEY, Mont. — A firefighter was killed while attempting to assist a stranded motorist after his car became stuck in the snow.
KPAX 8 reported that Tiffany Hamdan, a four-year veteran of the Marion Fire Department, was attempting to free a vehicle that had gotten stuck in the snow.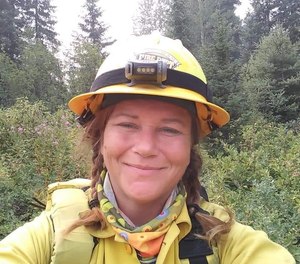 According to a report from the Montana Highway Patrol, the male driver "attempted to rock the car back and forth out of the snow."
The report states that somehow Hamdan, who was standing next to the vehicle, slid under it and got trapped.
The cause of death is under investigation and is being handled by the Lincoln County Sheriff's office.