Off-duty firefighter dies during NJ triathlon
A Philadelphia Fire Department firefighter died during the swimming portion of a triathlon from an apparent cardiac arrest, according to a spokesman
---
By FireRescue1 Staff
CAPE MAY COUNTY, N.J. — An off-duty Philadelphia Fire Department firefighter died while competing in a triathlon.
CBS Philly  reported that the firefighter was found unresponsive in the water after nearly completing the swimming portion of the Escape the Cape Triathlon held in Lower Township.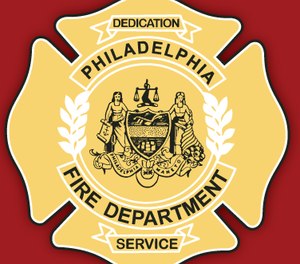 The cause of death is an apparent cardiac arrest according to Jim Salmon, a spokesman for the Delaware River and Bay Authority.
The firefighter was transported to Cape Regional Medical Center where he was pronounced dead at 10:20 am, Salmon said.
In a Facebook post, the PFD offered their condolences to the family, while also acknowledging a second off-duty death, but did not provide the names of the two firefighters, or any additional information.