Famous aircraft flyover to help commemorate Mann Gulch tragedy
The U.S. Forest Service and its partners are planning a public event to commemorate the 70th anniversary of the Mann Gulch fire
---
By Kim Briggeman
Missoulian, Mont.
MISSOULIAN, Mont. — The 70th anniversary of the Mann Gulch fire tragedy in Montana won't go unmarked.
The U.S. Forest Service and its partners, including the Museum of Mountain Flying, are formulating plans for a public event on Monday, August 5, near the Meriwether Picnic area at the Gates of the Mountains north of Helena.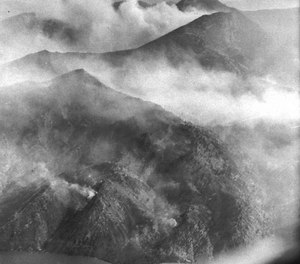 Twelve young Missoula-based smokejumpers and fire guard Jim Harrison of Missoula lost their lives when the routine wildfire blew up on Aug. 5, 1949, in the steep, rocky gulch 40 miles north of Helena. The jumpers were flown to the fire on a Johnson Flying Service Douglas DC-3, N-24320, which has gained recent fame as Miss Montana. The airplane was resurrected by the Missoula flying museum and flown to and from Europe in May and June to help commemorate the 75th anniversary of D-Day and the 70th anniversary of the Berlin Airlift.
Miss Montana will be on display at the Helena airport on Sunday, Aug. 4, and will fly over or past Mann Gulch the next morning.
"We are going to drop something to commemorate the lost jumpers," Eric Komberec, captain of Miss Montana and president of the Museum of Mountain Flying, said Monday in an email. "Whether that is a couple actual jumpers or ribbons we are not totally sure yet, based on logistics."
Kathy Bushnell, public affairs officer for the Helena-Lewis and Clark National Forest, said in a press release the Miss Montana fly-over and possible jump will be at 10:30 a.m.
The Montana Discovery Foundation is sponsoring a first-come, first-served barbecue at the Meriwether picnic area at noon or 12:30 p.m., Bushnell said. There are no scheduled speakers but special guests include Tom Slee, a firefighter on the crew dispatched to Mann Gulch fire after the tragedy, and 11-year-old Colt Barnard of Fromberg, who's working with his mother to create a nonprofit organization to raise funds for site maintenance.
An interactive station for kids at the picnic site will offer a chance to try on and try out smokejumper and other firefighter equipment.
The Meriwether Picnic area is accessible only by boat on the Missouri River. Bushnell said visitors are encouraged to take the interpretive Gates of the Mountains boat tours to join the barbecue at its stop at Meriwether. There is limited dock space for personal boats. Tickets can be obtained from the Gates of the Mountains Boat Club, www.gatesofthemountains.com, or by calling 406-458-5241.
The National Smokejumpers Association and Forest Service retirees are among the partners in the event.
———
©2019 Missoulian, Mont.
McClatchy-Tribune News Service