Parapet wall collapse: An old danger for new firefighters
Establish and enforce a collapse zone, and assign a separate incident safety officer to keep firefighters safe from a parapet collapse
---
Lessons not learned are doomed to be repeated.
As the ol' professor, Francis Brannigan, so famously said, "The building is your enemy; know your enemy."
This phrase was never so true as when it relates to parapet wall dangers. So, let's take a look at what the parapet wall is, some of the dangers involved and ways to reduce the risk.
A parapet wall is that portion of a masonry wall that rises above the roofline of a building. Typically, parapet walls are found in ordinary Type III constructed buildings, and are common to the largest of cities and the smallest of towns all across America. Ordinary constructed buildings have historically presented recurring issues of rapid fire spread throughout the cockloft, an increased backdraft potential and parapet instability.
Parapet walls may serve several different purposes. One purpose is serving as a fire wall, to aid in the prevention of fire spread from one portion of a building to another. Parapets can also serve a decorative purpose to hide rooftop equipment along the front and sides of a building.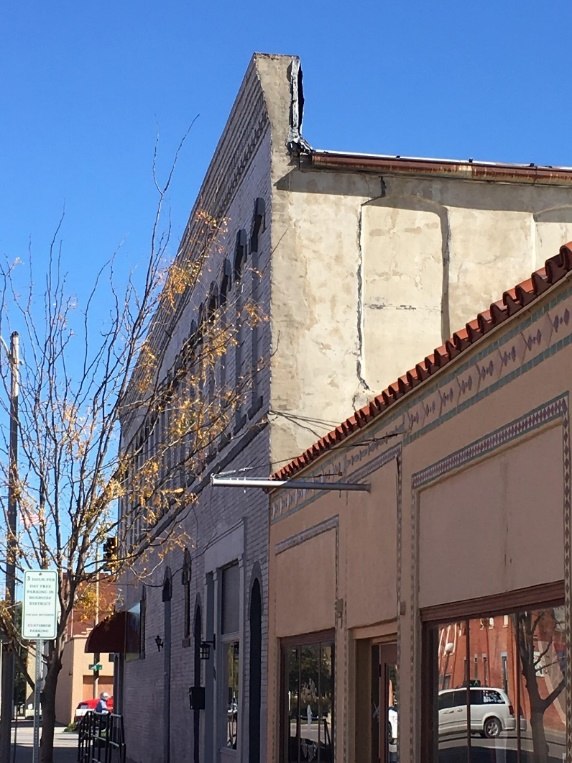 Parapet walls are free standing and may extend three or more feet above the roof deck, and they do not withstand lateral loads very well. The taller the parapet, the more easily it may become unstable.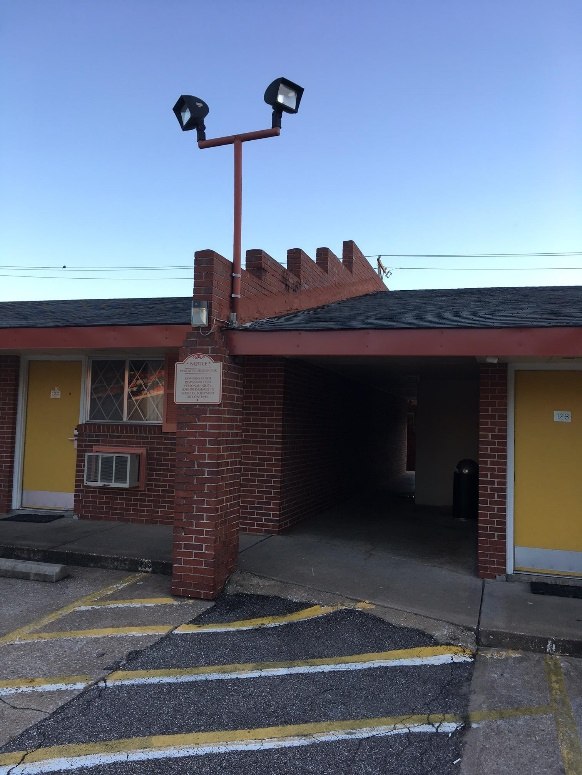 The parapet typically sits atop a steel I-beam. The two adjoining masonry side walls also have steel I-beams resting on the top of the walls along the length called purlins, which support the roof structure. The presence of steel I-beams poses a serious wall collapse danger during a fire.
To give the freestanding parapet added stability, steel anchoring rods are often bolted to the front side of the wall and then anchored to structural roof supporting members behind the wall. The presence of steel anchoring plates on the front side of a masonry wall indicates that steel rods are present and should serve as a warning to firefighters.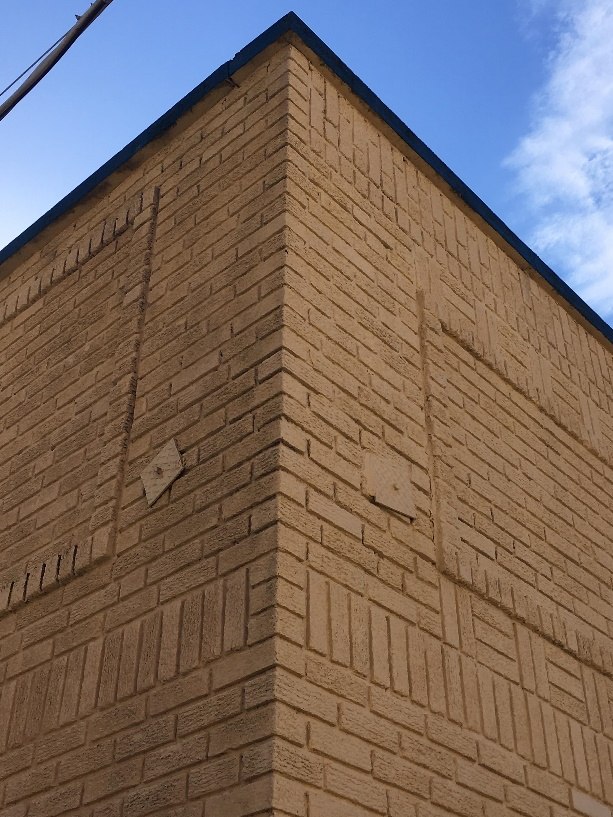 Parapet wall dangers
Under fire conditions, parapet walls can collapse without warning and with deadly consequences, as past experience has taught us. This is a lesson that must be reinforced and taught to today's generation of firefighters as well. Firefighters and officers alike must develop and maintain a keen sense of situational awareness to this old fireground danger.
The extent and location of the fire is critical. Uncontrolled fire involvement between floors or in the cockloft space is a red-flag warning and firefighting operations should be moved into a defensive mode. Why? Because this is where the parapet's steel structural supporting members and wall anchoring system are located. We all know what happens to steel under fire conditions. A 50-ft. steel I-beam, when heated to 1000° F, will expand approximately four to five inches in length. This lateral expansion of the heated steel beam produces more than enough force to push the parapet wall outward, collapsing it into the street or rear alley.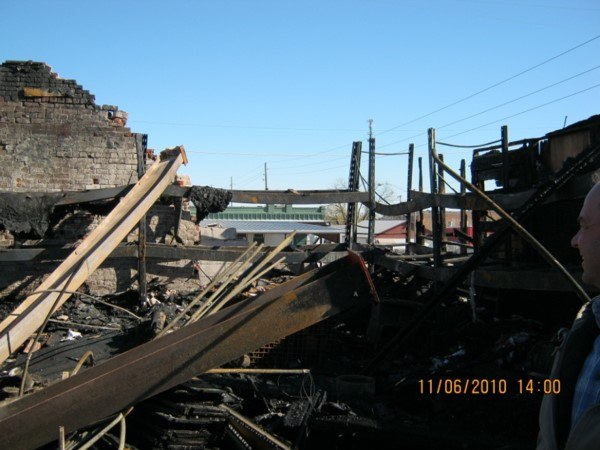 It is absolutely essential that once firefighting operations move into the defensive mode, a collapse zone is established and enforced. The distance of the collapse zone should be 1.5 to 2 times the height of the wall. This will allow for wall debris bouncing outward to stay contained within the collapse zone.
Every component of a building has the potential to affect another part. The failure in one area can contribute to the failure in another. A working fire at one end of a building could produce a wall collapse at the opposite end. Elevated CO levels in adjoining occupancies, heavy concentrations of heat and smoke in cockloft locations, and upper floors that may have been sealed off makes this type of construction susceptible to backdrafts and smoke explosions. All of which will produce sufficient force capable of collapsing walls.
In addition, fire weakened parapet walls may be subjected to additional risk of collapse due to deterioration with weather; age; or from suspended loads, such as signs, awnings and marquees attached to the exterior of the wall. During a fire, the building is under a constant state of change and destruction.
On July 28, 2002, FDNY units were operating at a fire in an ordinary construction building in Manhattan, when the IC realized the fire in the cockloft was not going to be quickly controlled and ordered crews out of the building. Forty minutes later, the front parapet wall collapsed without injury or loss of life to firefighters. This was unlike a similar incident on Apr. 4, 1956 when the FDNY tragically lost six firefighters at a furniture store fire when the parapet wall collapsed.
Reducing the risk
Ordinary constructed buildings with parapet walls are located in almost every community in the U.S. Firefighters must get out and be familiar with what and where these kinds of risks are located within their communities. Knowing the risk is the first step in being prepared to effectively manage that risk. Here are some key points to help fire officers manage the risk:
Establish and implement written standard operating procedures regarding emergency operations on the fireground.
Ensure that officers and firefighters at a structure fire continuously analyze the building to identify collapse potential.
Ensure that a collapse zone is established and clearly identified at structure fires involving buildings susceptible to collapse and enforce it.
Ensure that pre-emergency planning is completed for mercantile and business occupancies.
Ensure that a separate incident safety officer, independent from the incident commander, is appointed.