Does a piece of paper make you a professional?
Requiring degrees for paramedics places undue burden on those entering the field and fire-based EMS training programs
---
I was struck by an article that I read recently titled, "Apple, IBM and Google don't care anymore if you went to college." The article discussed how the job review site Glassdoor compiled a list of 15 different companies that don't require job applicants to have college degrees. The list included service-based companies, such as Costco, Starbucks and Chipotle, in addition to the tech giants Apple, Google and IBM.
What do these successful and profitable companies know that we don't know?
This dovetails into one of the more hotly debated issues these days; degree requirements for paramedics. Three national EMS organizations have issued a position paper calling for a required college degree to graduate from an accredited paramedic program. Currently it is not required except in two states.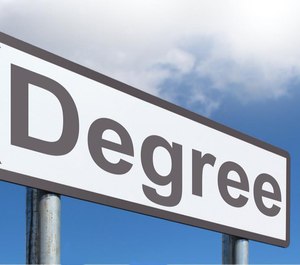 Degree requirement threatens fire-based paramedic training
Those who are advocating for a degree requirement as part of paramedic school training argue that it will make EMS more professional. It made me wonder, who says we're not professional? Does a piece of paper from a college make you more respected and professional?
When Mrs. Smith calls 911 and you show up at the door, does she ask for your credentials before you are allowed to start an IV or push a drug? Or is it your appearance, attitude and competency that makes you a professional?
A degree requirement would have a dramatic and tremendous impact on the fire service. The fire service is by far the largest provider of EMS in the United States when you add up the number of providers, ambulances and first response vehicles. No other model – including private, third service or hospital-based EMS comes even close. A study by several federal agencies titled, "2011 National EMS Assessment" validates the prominence of the fire service in EMS.
There are approximately 26 fire departments in the United States that operate their own accredited paramedic education programs. If a degree requirement was added, they would probably have to shut down their paramedic education programs. It is also estimated that approximately 130 programs or 20 percent of the paramedic education programs in the United States would have to shutter their programs if a degree was required.
These programs are not universities or colleges. All they can offer is paramedic education, not core college classes. Therefore, becoming a paramedic through one of these programs would require also enrolling at a college or university to obtain the degree. That won't happen. Instead, applicants will go to the universities or colleges that offer one-stop education, rolling the degree and the paramedic training into one program. Interestingly, several who are pushing the pro-degree agenda work as educators for universities. Can you say, "conflict of interest?"
This could also significantly adversely impact those who may not have the financial resources to get a degree, but are able to obtain a fire department job and become trained as a firefighter and paramedic.
I would also venture to say if you had to pay thousands of dollars for a degree, just for the privilege of going to paramedic school, then you might as well enter some other profession in the healthcare field that will probably pay better and give you better working conditions. As a result, you'll have less people entering paramedic programs and creating an even larger shortage of paramedics.
Early in the debate, those who are advocating for having a degree noted that having less paramedics would drive up the salaries of those who remain based on supply and demand. Getting degrees would also force employers to pay paramedics more, as paramedics would be seen as more professional.
Unfortunately, for teachers and many other professionals, having a degree does not equate to higher pay. And, I do not know where the pro-degree people think money is going to come from to pay paramedics higher wages. Most EMS systems now operate in a deficit or low-profit margins. Instead, let's fix the reimbursement models that are over 50 years old and mis-modeled to generate more revenue, that can then be used to pay paramedics more salary.
Thankfully, the four major fire organizations with their tens of thousands of members issued a joint position paper against requiring a degree to become a paramedic. Quite frankly, I was amazed but pleasantly pleased to see the International Association of Fire Chiefs, the International Association of Fire Fighters, the National Volunteer Fire Council, and the National Fire Protection Association all agree on the same position and language in a Position Paper. I cannot remember that happening anywhere in recent memory.
However, it is important to point out they are not against education, as the degree requirement proponents would have you believe. Their joint Position Paper states the organizations "strongly support higher education for members seeking advanced degrees and educational opportunities at any level." I myself have a master's degree and I strongly encourage higher education, but I do not believe you need a degree to become an entry-level paramedic.
Data doesn't support link between degree and outcomes
One argument for a degree requirement is that it will improve outcomes, based on a study; "An increase in the number of nurses with baccalaureate degrees is linked to lower rates of post-surgery mortality." However, a surgical nurse is not a comparison for a paramedic working in the field. A surgical nurse collaborates with many other healthcare providers in the operating room, including the physicians, anesthesiologists and respiratory technicians. The patient's outcome is not solely dependent upon the nurse. They are part of a team with varied training. The paramedic who works in the field, works with other paramedics and EMTs – providers with the same license.
To use studies and data that does not relate to our profession is like comparing apples and oranges. Bottom line; there is no data to support the position that having a degree will result in better outcomes for patients treated by paramedics. There are no studies that compare patient outcomes from paramedics with degrees versus those without degrees.
I actually think it is quite insulting to the paramedics who do not have a degree to say they have not been professional and respected, or that they are inept or incompetent because they do not possess a degree. I think many of their patients who have had successful outcomes would disagree. I have heard from many paramedics without degrees that are truly offended by the notion that somehow, they've bungled patient treatment because they are uneducated.
What the profession has done to significantly improve paramedic education standards is to require paramedic education programs be accredited through the Commission on Accreditation of EMS Professions (CoAEMSP). This body, consisting of many professional organizations in healthcare and the fire service, has established a high standard to teach paramedics. Any fly-by-night paramedic education program is now out of business. I think CoAEMSP has done yeomen's work to raise the professionalism of being a paramedic by setting a high bar for educational standards.
I strongly encourage state fire chief associations, state union associations and state volunteer fire associations to stay abreast and be prepared to monitor any legislation being introduced in your state. Currently, there is legislation being introduced in North Carolina and Kentucky to mandate a degree as part of a paramedic education program.
Finally, I certainly encourage every paramedic to go out and get a degree. Obtaining my master's opened doors to me that I know I would not have obtained with just a high school education. It also broadened my ability to look at a problem and research solutions on an administrative level. Paramedics need go as far as they can in their post-high school education, especially if they aspire to move up the ranks into a management role. But mandating a degree in order to become an entry-level paramedic is short-sighted and, in some cases, self-serving thinking. It will only hurt patient outcomes and have a devastating effect on America's fire service.