6 haunted fire museums in the U.S.
Searching for a unique take on the history of the fire service? Check out these six haunted fire museums
---
By Andre Wong
FireRescue1 Contributor
Fire museums are excellent attractions for firefighters and citizens alike. In addition to displaying restored exhibits and antiques from the past, some are nationally recognized historical landmarks operating out of restored firehouses that were active as early as the 19th century.
A few of these museums are said to be haunted. Whether that's true or not is up to you, but visitors to these sites will get a unique glimpse of what life was like in the past.
1. Mansfield (Ohio) Fire Museum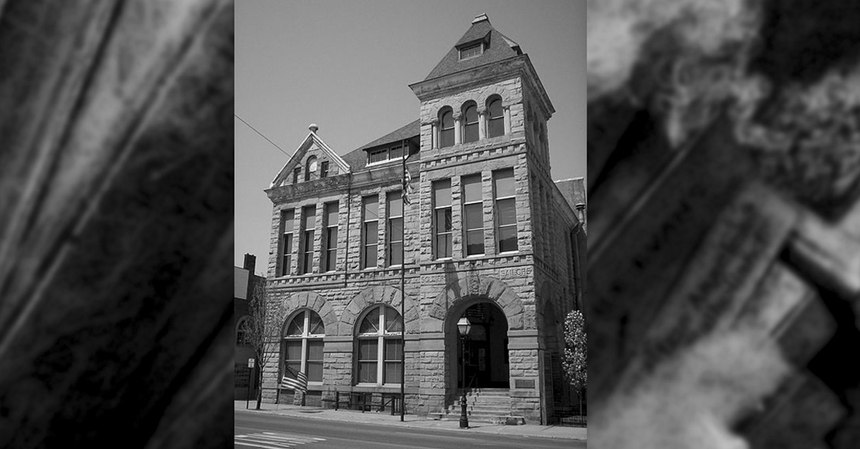 The city of Mansfield calls itself the Haunted Capital of Ohio. Tourists flock from all over the region to visit famous sites like a 19th century prison (used in Shawshank Redemption), a theater, and of course, the haunted Mansfield Fire Museum.
The Mansfield Fire Museum is a great attraction on its own. Since the town's fire service has such a rich history, they've been able to maintain exhibits such as a horse-drawn fire apparatus and authentic tools from the 1800s.
After dark, the museum is also a popular destination for ghost hunters, who have reported seeing strange lights at night, moving shadows, and a mirror on a fire truck that turned to face a lone museum employee. Even if it's not haunted, that creepy dummy in the background and an actual coffin kept inside the museum make it a place you don't want to be alone at night.
2. Fort Lauderdale (Fla.) Fire and Safety Museum
Before it became an attraction, the Fort Lauderdale Fire and Safety Museum was an active fire station. Firefighters reported seeing sets of eyes peeking through the station windows and reflected from television screens late at night.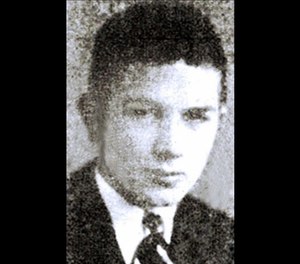 Even after becoming a museum, attendants have reported seeing lights turn on and off, and locked doors and windows will suddenly swing open.
It's unknown when the 'ghost sightings' started happening, but locals attribute the activity to the spirit of Robert Leland Knight, the first firefighter in Fort Lauderdale to die in the line of duty. Knight was fatally electrocuted in 1940 when he stepped into a puddle of water that was charged by a downed power line.
Some firefighters have reported feeling strong, unexplainable tingles in their legs while relaxing at the station, as if they were being electrocuted.

3. Denver (Colo.) Firefighters Museum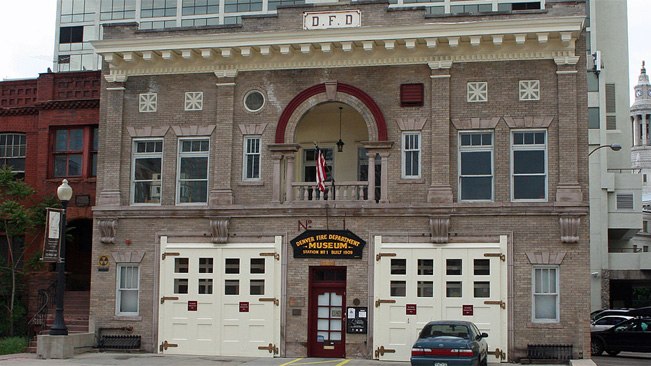 Denver Fire Department was formed in 1866 after a devastating fire burned down the town of Lodo. Over 150 years later, the department currently staffs 1,000 members and maintains one of the top firehouse museums in the United States.
Past exhibits include "From Fire to Art," putting the artwork of current and former Denver firefighters on display at the museum.
Fans of the paranormal frequently visit the Denver Firefighters Museum to inspect rumors that the building is haunted by the ghosts of two young men. According to local superstition, the spirits of Caleb and Tom are said to be responsible for the disembodied footsteps, laughter, and mysterious feelings of being watched that visitors experience in the late-night hours of the museum.
The museum holds tours near Halloween each year for curious visitors to investigate the grounds after normal facility hours.
4. Hose Co. No. 3 - Fire Museum in Pueblo, Colo.
Hose Co. No. 3 Fire Museum in Pueblo, Colo. is visited by ghost hunters from all over the United States.
This museum is a popular destination for paranormal groups and explorers. It's even been featured in "In Search of the Paranormal," a book written by Colorado firefighter-paramedic Richard Estep.
Visit their Facebook page to check out video and audio recordings that guests claim to have captured evidence of ghostly activity.
5. Peshtigo (Wis.) Fire Museum and Cemetery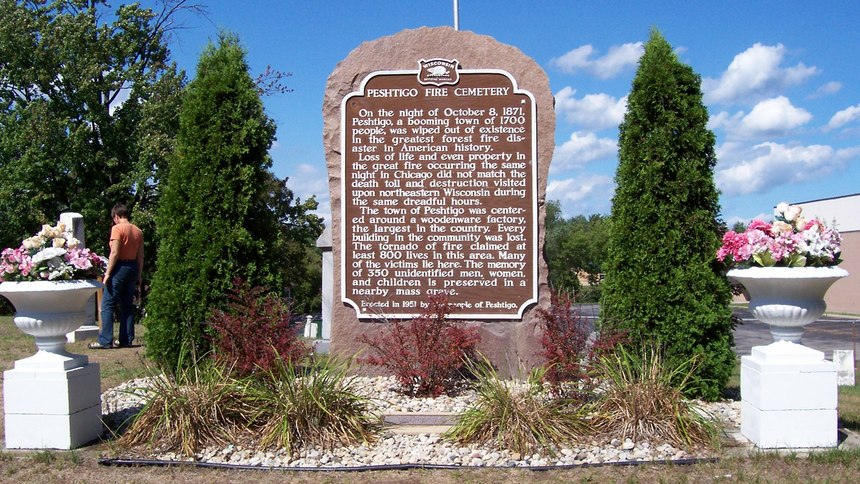 The town of Peshtigo, Wisconsin was once completely wiped out by the most fatal wildfire in American history. While the exact numbers were never determined, it's estimated that over 800 - 2500 people lost their lives on the night of March 8, 1871 -- the same night as the Great Chicago Fire.
Because they were burned beyond recognition, over 350 individuals were buried in a mass grave owned by the local church. The area is now known as the Peshtigo Fire Cemetery, and guided tours of the site are provided by local volunteers. Tourists who visit the cemetery and its accompanying fire museum report feeling a somber, haunting mood around the grounds.
6. Central Ohio Fire Museum
Once a working station, No. 18 Engine House was originally built in 1908 and later acquired by a group of former Columbus firefighters after it was closed in 1982. After nearly 20 years of work, the station was reopened as the Central Ohio Fire Museum in 2002. 
Visitors to the museum claim that the sounds of ghostly thoroughbred horses can be heard late at night, and some say a fire captain obsessed with making equipment orders is still roaming the quarters to this day. 
If we missed any haunted fire museums, let us know in the comments below!
This article, originally published in October 2016, has been updated.