Great firefighter museums of the South and Southwest
Finding the top fire museums and exhibits in the United States
---
The rich history of the American fire service is preserved in fire museums found across the country. It's worth checking out these sites if you ever find yourself in town, where you'll gain a new appreciation of the early firefighters who did so much with so little.
There are hundreds of fire museums in the United States, so we assembled a list of some of the largest and most notable fire museums in the country by region.
Fire services in the South and Southwest have put special care towards making their history accessible to younger generations. In these regions of the country, you'll find highly engaging museums with interactive exhibits.
Fire Museum of Memphis
Memphis, Tenn.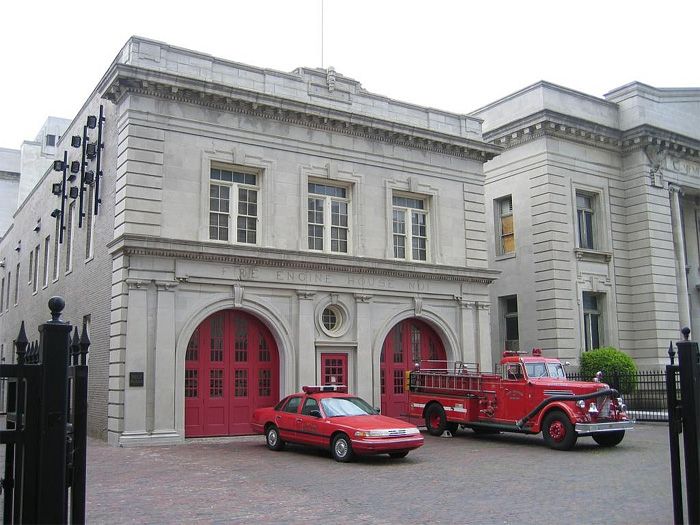 The Memphis Fire Museum has plenty of interactive exhibits and simulations for firefighting enthusiasts of all ages. (Photo/Thomas R. Machnitzki)

After suffering a fire fatality rate over twice the national average, the Memphis Fire Department applied for FEMA grants to educate its citizens in fire safety and prevention. The result of those grants is the Fire Museum of Memphis, which prides itself on its interactive exhibits.
In addition to arcade simulations for driving fire trucks and putting out fires, the museum's most famous exhibit is the FedEx FireRoom, an installation that simulates the heat and smoke of an indoor flame.
North Charleston and American LaFrance Fire Museum and Educational Center
North Charleston, S.C.
Established in 2007, the North Charleston Fire Museum and Educational Center is an engaging blend of he old and new. The centerpiece of the museum is its collection of over 20 lovingly restored LaFrance fire apparatus, said to be the largest in the country. Spanning a timeline of about 200 years, the apparatus provide a visual history of the fire service.
Other museum displays are interactive, including a modern theater room to show fire safety footage, and a room that simulates the interior of a fire truck. There's also a large playground for children to enjoy, and of course, a fire pole that guests can slide down.
Fire Museum of Texas
Beaumont, Texas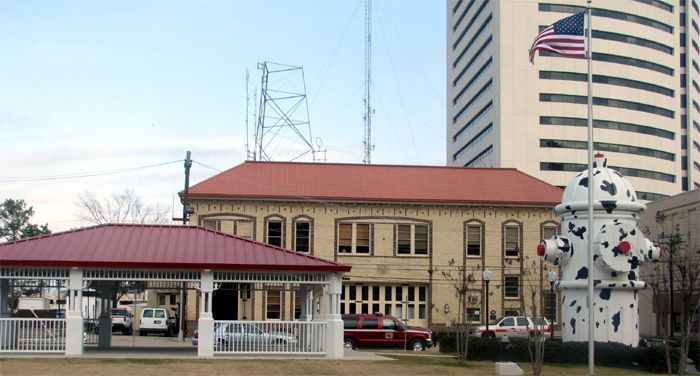 The giant fire hydrant featured at the Beaumont, Texas fire museum was donated by the Walt Disney company. (Photo/R. Rothenberger)

The Fire Museum of Texas is instantly recognizable for its giant, dalmatian-patterned fire hydrant sculpture, donated from the Walt Disney company following the re-release of the film 101 Dalmatians.
Aside from owning the largest working fire hydrant in the world, the Fire Museum also maintains a large collection of antique firefighting equipment and memorabilia. Another featured exhibit is a life-sized bronze sculpture dedicated to Texas firefighters who passed away in the line of duty.
San Antonio Fire Museum
San Antonio, Texas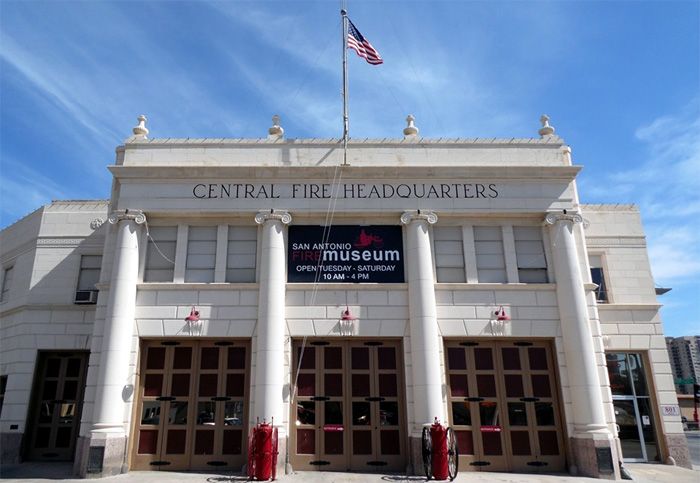 The San Antonio Fire Museum is a non-profit run by the city's retired firefighters. (Photo/San Antonio Fire Museum)

Located right next to the famous Alamo, the San Antonio Fire Museum began as a small collection of artifacts owned by the city's firefighters. They decided to open up a museum in 1997, and have since expanded their collection to include a fully-restored 1927 LaFrance engine.
Visitors to the can receive guided tours from retired city firefighters. Among other educational and recreational events, the museum also acts as sometimes-venue for Backdraft, a rock band composed of San Antonio firefighters.
Historic Fire Museum of Houston
Houston, Texas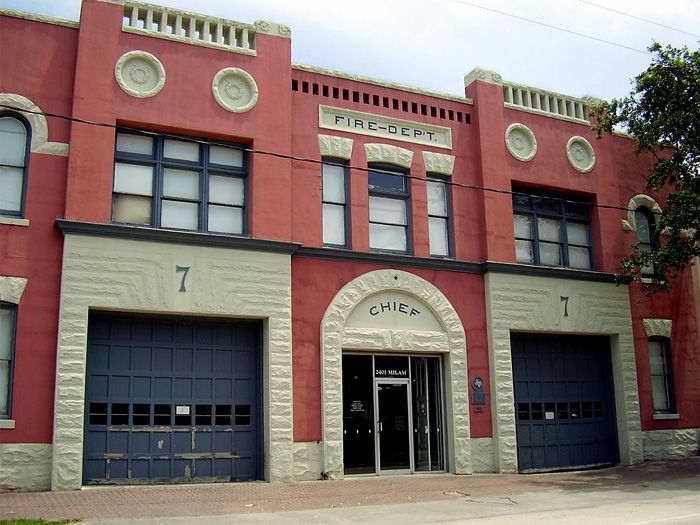 The Houston Fire Museum delights visitors of all ages with its authentically restored firefighting facilities. (Photo/Wikimedia Commons)

The Houston Fire Museum is hosued out of Fire Station No. 7, the first fire station built by the Houston Fire Department after it became a fully paid department in 1895. Since It began service as a fire museum in 1977, the building has undergone extensive renovations and is listed on the National Register of Historic Places.
The museum's exhibits include a restored watch office and locker room, each containing a timeline of firefighting exhibits that show an evolution of the profession from 1890 to 1980 and beyond.
Hall of Flame
Phoenix, Arizona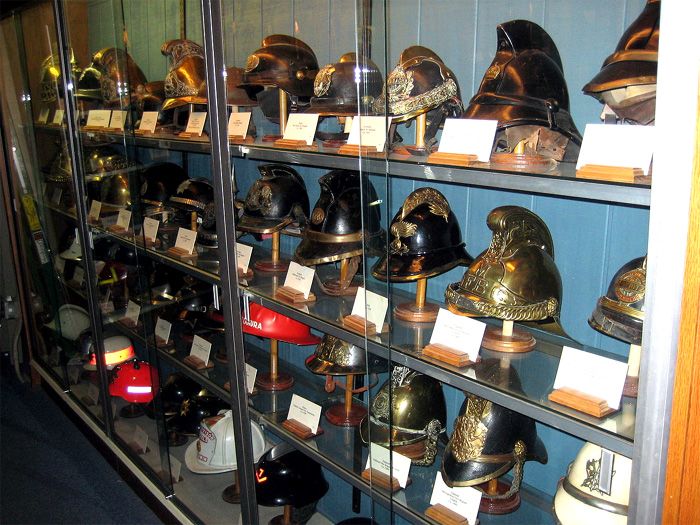 Spanning over one acre, the Hall of Flame Museum contains some of the largest firefighting exhibits in the world. (Photo/C. Williams)

From its humble beginnings as a private collection of restored fire engines, The Hall of Flame Museum now spans over one acre in size. As an organization, the museum is dedicated to preserving artifacts of fire safety and the firefighting profession. They report owning over 10,000 smaller artifacts and a collection of over 130 wheeled vehicles, such as engines dating back to 1910.
Other notable exhibits include a history of wildland firefighting, a memorial for almost 2,000 LODDs since 1981, and a collection firefighting artifacts from international departments.
Denver Firefighters Museum
Denver, Colo.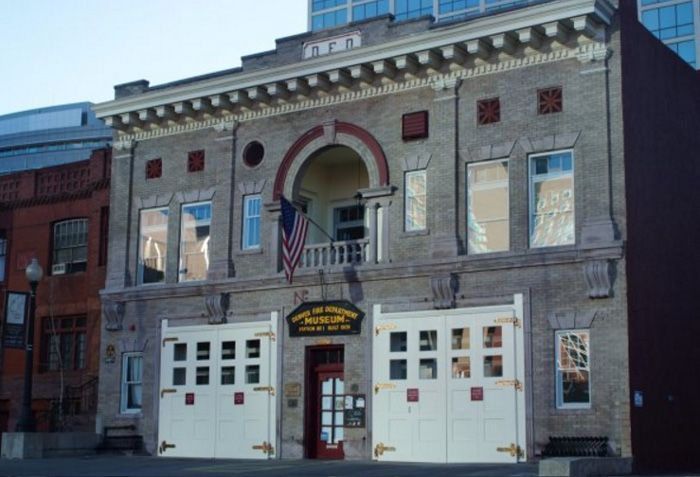 The Denver Fire Museum is a popular destination for firefighters and paranormal explorers alike. (Photo/Jeffrey Beale)

Denver Fire Department was formed in 1866 after a devastating fire burned down the town of Lodo. Over 150 years later, the department currently staffs 1,000 members and maintains one of the top firehouse museums in the United States. Past exhibits include "From Fire to Art," putting the artwork of current and former Denver firefighters on display at the museum.
Fans of the paranormal might also explore rumors that the Denver Firefighters Museum is haunted by at least two local ghosts. Visitors have reported hearing footsteps, children laughing, and feelings of being watched.
You might also check out great fire museums in the West Coast, as well as museums in the Northeast. Did we miss any fire museums? Let us know in the comments below!