Then and now: Photos capture fire station changes through the years
Share your before-and-after fire department pictures
---
There's something special about those fire stations that stand the test of time – stations that were built decades – or even a century – ago, and continue to serve in their original capacity, a beacon of the community that represents safety and protection.
Watching a station's evolution over time is also quite special, particularly when a fire department can strike a strong balance between preserving tradition and updating the space to reflect the needs of the community.
Let's review some station evolutions captured in then-and-now photos. Share before and after photos of your hometown station with an email to editor@firerescue1.com.
Central Fire Station – Garden City, Kansas
The Central Fire Station in Garden City, Kansas, first opened in 1982. A local newspaper photo shows the excavation that took place prior to the station taking root in this spot in the community.
By 2023, the building had been standing for decades and was renamed the Allen Shelton Central Fire Station in honor of Chief Allen Shelton, who was the first full-time firefighter in Garden City and the first paid fire chief.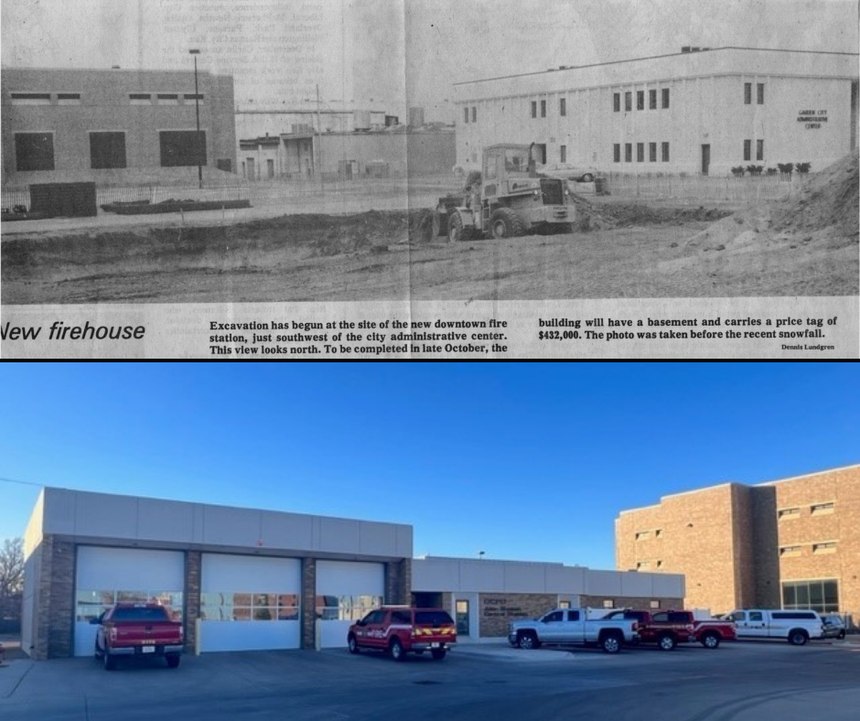 Napa (Calif.) Fire Department
This station looks pretty much like it did 70 years ago on the outside, but things certainly have changed. Napa paramedics are present, as are other crewmembers with specialized skills..  And of course, the apparatus fleet vastly advanced.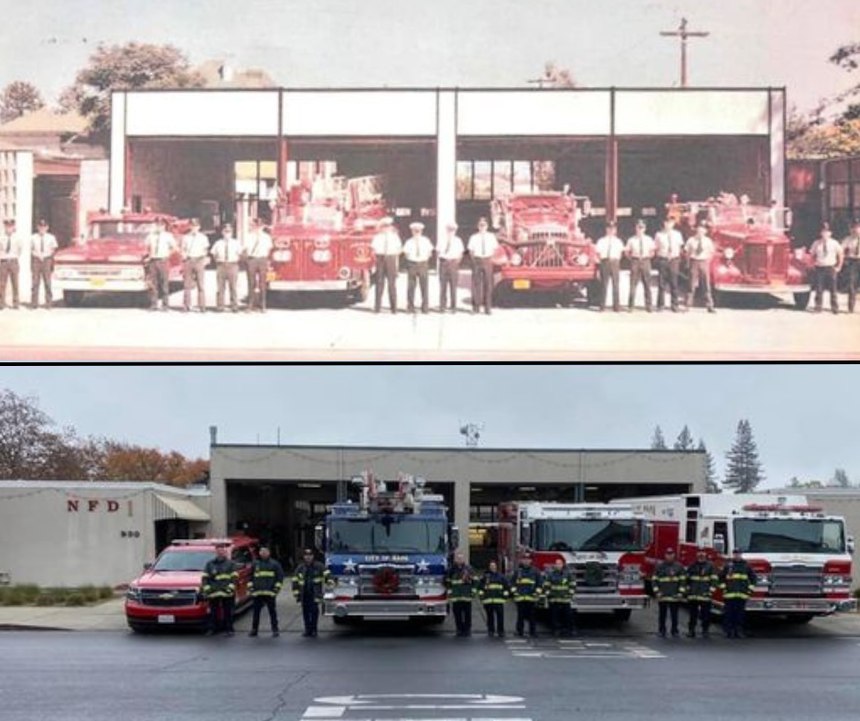 Petaluma (Calif.) Fire Department
This Petaluma fire station also has its original exterior, and you'll see how even after 80 years, the department still honors its past.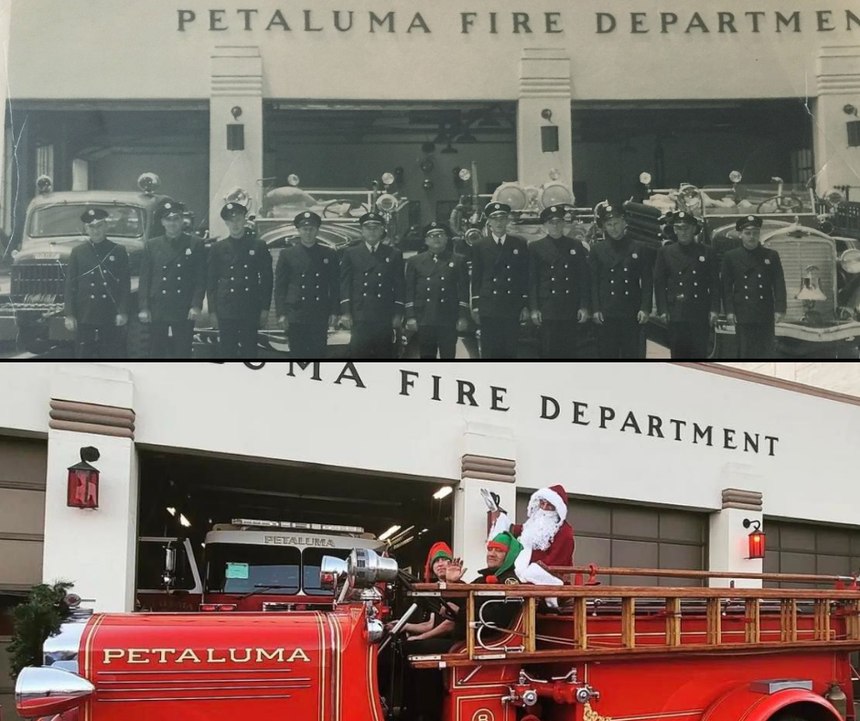 Do you have great photos of your fire station then and now? Share them with us by emailing editor@firerescue1.com. We may add them to this story!
Related resources