20 Md. firefighters affected by scabies outbreak
The highly contagious condition causes severe itching and rash outbreaks due to mites burrowing under the skin
---
By FireRescue1 Staff 
PRINCE GEORGE COUNTY, Md. –– The Prince George County Fire Department is reaching out to people in the community who may have been in contact with several firefighters who contracted scabies. 
Scabies is a contagious condition stemming from mites burrowing under the skin, which leads to itching and rashes.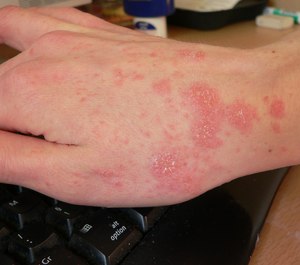 The department tested 205 employees, of which twenty firefighters were confirmed to have contracted scabies, Washington 4 reported. The firefighters work at 13 different fire stations in the county and officials said there would not be an impact on service.
Department officials say that as a precaution they are reaching out to anyone that may have been in contact with the firefighters.