Maine law requiring gas detectors goes into effect years after blast that killed FF
The blast killed Farmington Fire Rescue Capt. Michael Bell and injured six other firefighters
---
Mark LaFlamme
Sun Journal
LEWISTON, Maine — A new law that went into effect at the start of the year requires that buildings where gas appliances are used have the proper detectors in place.
It is a direct response to the 2019 explosion in Farmington, that killed one firefighter and injured a half-dozen others and will apply to motels, businesses, nonprofit organizations, government agencies, emergency shelters and rental properties, among others.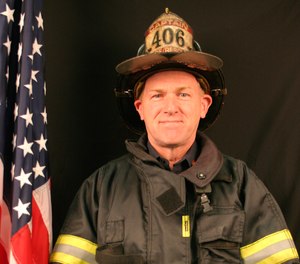 Violators will be fined up to $500.
The law requires that fuel gas detectors be placed in every room where appliances, fueled by natural gas or propane, are used. The detectors can be either hardwired or battery operated and cost about $50, per unit.
Private homeowners will not be immediately affected unless they plan to sell or otherwise transfer the property. In Lewiston and Auburn, building and fire officials were bracing for the requirement.
"It's going to be a learning curve for all of us," said Lewiston Fire Inspector Paul Ouellette. "If it's going to save lives, I'm all for it."
The law is expected to have an impact on local landlords, who will be required to install the detectors in each unit where gas appliances are used.
It was not immediately known exactly how many buildings in Lewiston and Auburn use gas, but Ouellette said gas furnaces and heaters are, "all over the place."
The bill was first proposed in late 2019, just a month after the explosion that claimed the life of Farmington Fire Rescue Capt. Michael Bell, and injured six other firefighters and a LEAP maintenance supervisor.
The bill's sponsor, Rep. Lois Reckitt, said at the time that while smoke and carbon monoxide detectors are commonplace in buildings, she had discovered gas and propane detectors are not.
The bill, LD346, was passed in June.
___
(c)2021 the Sun Journal 
McClatchy-Tribune News Service