NHTSA Office of EMS urges first responders to prepare for potential unrest
Federal officials recommended reviewing resources on situational awareness, communication and preparation of personnel and apparatus ahead of the upcoming inauguration
---
By Laura French
WASHINGTON — The National Highway Traffic Safety Administration (NHTSA) Office of EMS is urging fire and EMS personnel to stay vigilant and prepare for potential civil unrest ahead of the upcoming presidential inauguration on Jan. 20. 
In an emailed statement, the NHTSA Office of EMS recommended that first responders review the office's "Fire and EMS Response to Civil Unrest" guide, which includes specific steps that can be taken to prepare personnel, stations, apparatus and the community for emergency response in a challenging environment.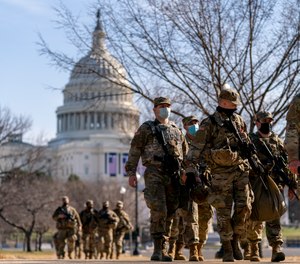 "In light of last week's violence at the US Capitol and the upcoming inauguration, it is important that every member of the EMS community maintains situational awareness and prioritizes their safety and the safety of their colleagues and patients," NHTSA Office of EMS officials wrote. 
The Office of EMS statement also included resources from the U.S. Fire Administration and the International Association of Fire Chiefs on preparing for and responding to civil unrest and mass gatherings. 
"With the pandemic continuing to string many communities and EMS systems, the added stress of these events impacts us all. Please take a moment to check on yourself, your crew and your peers," the statement concluded.
Read the NHTSA Office of EMS's civil unrest guide below: 
Read next: Scene safety and responding to civil unrest