Kan. firefighter who fell 25 feet through a roof in critical condition
Kansas City firefighters were called to help police investigate a worker's fall through a skylight when a firefighter fell through a different skylight
---
Matti Gellman
The Kansas City Star
KANSAS CITY, Kan. — A Kansas City, Kansas, firefighter suffered critical injuries Friday after falling through a roof.
At 8:44 a.m., the fire department responded to 5624 Kansas Avenue after a worker fell through a skylight, according to Scott Schaunaman, a spokesman for the department.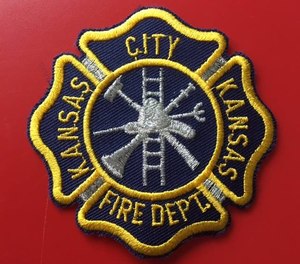 Over time, skylights can become weathered and blend into the roof, Schaunaman said, which is what caused the worker to fall.
The worker fell 25 feet onto a concrete floor and was transported to an area hospital in critical condition, he said.
Around 10:30 a.m., Kansas City, Kansas, police began investigating the fall and called the fire department for help getting onto the roof.
At 11:09 a.m., a firefighter fell through a different skylight and was transported to the University of Kansas Health System in critical condition, Schaunaman said.
"There's been lots of firefighters coming and going to show support ... Our thoughts and prayers are with not only the family of the firefighter, but the family of the worker who fell through two hours prior," Schaunaman said.
The firefighter has been working for the department for about 19 years.
___
(c)2022 The Kansas City Star (Kansas City, Mo.)
McClatchy-Tribune News Service