Calif. inmate firefighter disappears from camp
Marco Calderon was last seen in his bunk at McCain Valley Conservation Camp, according to the California Department of Corrections and Rehabilitation
---
By Teri Figueroa
San Diego Union-Tribune
BOULEVARD, Calif. — Authorities are looking for a 21-year-old inmate firefighter who disappeared from a fire camp in Boulevard, state prisons officials announced Wednesday.
Marco Calderon was last seen 10:30 p.m. Tuesday in his bunk at McCain Valley Conservation Camp, according to the California Department of Corrections and Rehabilitation.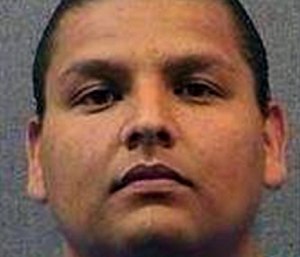 He was reported missing 90 minutes later, the department said.
Calderon, a minimum-security inmate, was sent to prison from Los Angeles County to serve a five-year sentence for second-degree robbery. He's been in state custody since September, and moved to the fire camp last month.
The department's agents are looking to find and arrest Calderon. State and local law enforcement agencies were notified of Calderon's disappearance and are helping in the search.
Calderon is Latino, stands 5 feet, 10 inches tall, and weighs 223 pounds. He has long brown hair and brown eyes.
Anyone who spots Calderon is asked to call 911.
Copyright 2018 San Diego Union-Tribune