LODD: Calif. inmate firefighter dies after tree falls on him
Prison officials said Matthew Beck was leading a crew clearing brush to contain a fire
---
Associated Press
SACRAMENTO, Calif. — A California prison inmate died Thursday while fighting a wildfire, authorities said.
The California Department of Corrections and Rehabilitation said that Matthew Beck, 26, died when a 120-foot tree uprooted and fell on him in remote Humboldt County, about 320 miles (515 kilometers) north of San Francisco.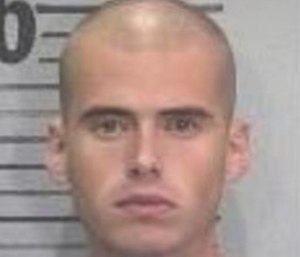 Prison officials said Matthew Beck was leading a crew clearing brush to contain a fire when the tree fell on him. Beck died before a helicopter could reach him.
Beck was convicted of burglary in Los Angeles County in 2014. He was serving a six-year prison sentence at an inmate fire camp in Del Norte County.
Beck is the fourth California firefighter to die since the state created prison firefighting crews in the 1940s.
Prison officials said that about 3,900 inmates volunteer for fire duty and are housed in 43 conservation camps. They are often assigned to rugged, backcountry areas and use hand tools to cut containment lines to stop the spread of wildfires.
"We are saddened by the death of Matthew Beck, and our thoughts and prayers are with his family and friends," said CDCR Secretary Scott Kernan. "The inmates who year after year help protect our communities from the devastation of fires perform a valuable public service, and it is a tragic event when we lose one of them."