Nearly half of N.Y. FD takes leave in protest over new chief's leadership
The Village of Minoa Fire Department has a new chief, and the mayor's office is conducting an investigation
---
By Leila Merrill
MINOA, N.Y. —  Fifteen members of the Village of Minoa Fire Department have submitted leaves of absence in an expression of displeasure over how the department is being run by the new chief, WSYR-TV reported.
"I felt as if I were to stay in this department and respond to calls, I would not feel safe riding those fire trucks, I would not feel safe protecting the public and with the current leadership and the strain on the department, I felt like it was unsafe," said Tyler McTomany a former volunteer firefighter who recently resigned.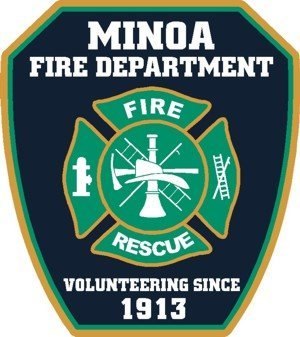 The exact controversy is not clear, but firefighters who are unhappy about the chief's leadership showed at the Village of Minoa board meeting Tuesday night.
Mayor Bill Brazill said, "we're handling the personnel matter and a pending investigation is going on."
According to the TV station report, firefighters want the matter resolved within the department, not through the board.
"If people had to be suspended from the fire department for their actions that's what happened, but now it's over here at the Village Board and they're handling it, and the fire department has no say in it," said Village of Minoa Fire Department lifetime member Charles Mullane. 
Minoa residents are worried about their safety since nearly half the department is not responding to calls.
"I have a lot of different options at any given time, all I have to do is make a phone call and I'll have the station filled with guys if we needed them," the mayor said.
A number of firefighters have questioned what those options may be and how response times will be affected.