NY FFs turn down $20K retirement offer
Firefighters expressed distrust in the validity of the offer, which had not been put in writing
---
By Laura French
OGDENSBURG, N.Y. — Firefighters in a New York city who were offered a $20,000 incentive to retire next year have said they will not accept the offer. 
Ogdensburg City Manager Stephen Jellie had made the offer to 10 eligible firefighters earlier this month in a bid to reducing staffing costs while avoiding layoffs. The city's proposed 2021 budget includes the cutting of 10 firefighter jobs, something that has been heavily criticized by the city's firefighter union.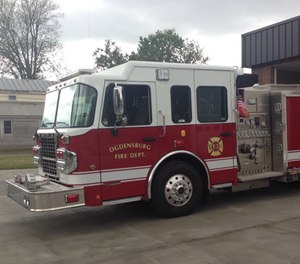 Ogdensburg Professional Firefighters Local 1799 President Jason Bouchard said in a statement that the offer is being rejected due to distrust in city officials and the "alleged" incentive offer, which had not been made in writing, according to NNY360. Bouchard added that firefighters were given until Dec. 18 to respond to the offer that was made on Dec. 2, giving them less than three weeks to make such a life-changing decision. 
Jellie responded to the rejection of the offer saying in a statement that Bouchard and the union have repeatedly refused to make negotiations over staffing costs, which are estimated to be $139,000 per firefighter in 2021. Jellie also accused the union of running a disinformation campaign about the proposed staffing cuts, which Local 1799 says will put lives in danger.