Kan. firefighter sues, says he was subjected to racism, hostile work environment, retaliation
Veteran Kansas City Kansas Firefighter Leejamahl A. Washington says his co-workers wore Nazi memorabilia, and he found a noose in front of his locker
---
By Bill Lukitsch
The Kansas City Star
KANSAS CITY, Kan. — A Kansas City, Kansas firefighter is suing the Unified Government of Wyandotte County/ Kansas City, Kansas, saying he was punished by superiors and ultimately suspended for speaking up about racism in the fire department.
Leejamahl A. Washington, a 20-year veteran of KCKFD, filed a civil lawsuit in the U.S. District of Kansas' Kansas City, Kansas office on Monday, seeking damages for disparate treatment based on his race, a racially hostile work environment and workplace retaliation.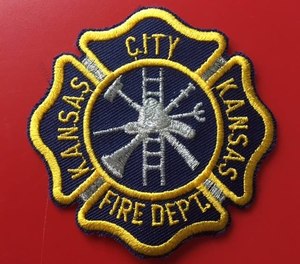 In the lawsuit, Washington, who is Black, says over the years he has been threatened "repeatedly" for conduct that white employees do without reprimand and has heard co-workers make racist statements. Near the beginning of his tenure, Washington says he once saw co-workers wear "Nazi memorabilia" in a break room, and found a noose hanging in front of his locker.
Over the past two years, the lawsuit says he began to see "increasingly worse" treatment at work since he testified in court 21 months ago during a civil trial for Jyan Harris, another Black firefighter who sued the local government for discrimination and retaliation.
For example, the lawsuit says Washington has been forced to float between the city's fire stations, despite his seniority and in violation of official policy, for his 24-hour shifts in a manner that white employees are not.
It also says he was suspended without pay in November 2021 for turning off a light switch inside a firehouse after a superior instructed him not to — an event described as a petty offense no white firefighter would have been formally punished for.
The lawsuit alleges senior firehouse members sought to punish him by embellishing details of his actions "even if it was not truthful" because of his prior complaints about discrimination. Washington says his complaints to human resources, meanwhile, have been unanswered, according to the lawsuit.
---

Read next
Institutional racism in the fire service: 'We must admit that it exists in our house'
To make progress, we must first condemn such racism and acknowledge our role in its continued existence
---
The UG, which oversees the Kansas City, Kansas Fire Department and is the sole defendant named in the lawsuit, did not immediately respond to The Star's request for comment late Tuesday afternoon.
According to the civil complaint, Washington began working for KCKFD around 2001. During his career, the lawsuit says Washington witnessed "a pattern and practice" of discrimination and retaliation directed toward Black employees.
Allegations outlined in the lawsuit come as UG officials have acknowledged previous issues within the culture of the fire department.
In April 2021, a federal jury found that the UG discriminated against Harris — Washington's former coworker— and retaliated against him for raising complaints. He was awarded $2.4 million for back pay, future pay and compensatory damages.
At the time, witnesses testified and evidence appeared to support that Black firefighters were frequently moved into one fire station, were often passed over for promotions and were not actively recruited to work for a predominantly white fire department serving a racially diverse city.
In February 2022, Washington filed a complaint with the Equal Opportunity Employment Commission, the federal agency responsible for investigating racial discrimination in the workplace. Last month, the agency issued a right-to-sue letter to Harris after opening a case file in its Kansas City, Kansas office, but apparently the agency did not take further action.
Reached by phone Tuesday evening, Sarah Liesen, of Kansas City law firm Edelman, Liesen & Myers, LLP, which also represented Harris during the earlier lawsuit against the UG, said her firm would "fight for justice" for Washington in the latest civil case.
©2023 The Kansas City Star.
Visit kansascity.com.
Distributed by Tribune Content Agency, LLC.
McClatchy-Tribune News Service