Vegan firefighter files religious discrimination lawsuit
A Canadian firefighter filed a complaint with the Human Rights Tribunal of Ontario for religious discrimination due to a lack of vegan options while fighting fires
---
By FireRescue1 Staff
KENORA, Ontario – A vegan Ontario firefighter filed a complaint with the Human Rights Tribunal of Ontario for religious discrimination because he was not provided with enough nutrition while battling fires in the Williams Lake, British Columbia area in July 2017.
Adam Knauff, a crew leader with Ontario's Ministry of Natural Resources and Forestry, has been a vegan for 20 years and a vegetarian before that. In his complaint, Knauff states the government discriminated against him because his supervisors did not abide by his vegan beliefs, according to a Washington Post report.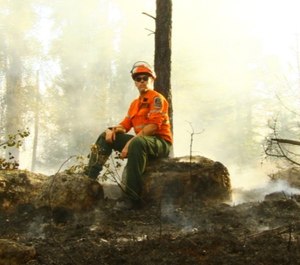 "Ontario human rights law outlaws discrimination on the basis of 'creed,' and that's exactly what my beliefs are," Knauff said in a GoFundMe page. Animal Justice, a non-profit legal organization, is helping Knauff in his legal battles and started a GoFundMe page with the goal to raise $10,000 to help with the legal fees.
Knauff claimed he underwent 10 days of inadequate nutrition with little to no protein while fighting a large fire, and was sent home after requesting a vegan alternative. He was suspended for three days without pay and was also not allowed to leave the province to fight fires through 2018.
If Knauff wins this legal battle, it would set a precedent for the vegan community. In 2015, the Ontario Human Rights Commission adjusted its definition of "creed" to include non-religious belief systems. Knauff believes his veganism falls under that stipulation.