Balancing technical prowess with soft skills for effective fire service leadership
Understanding the myth of the "technical titan" and why the fire service reveres technical skills over leadership qualities
---
By Frank Frievalt
Every generation struggles with its own identity, first trying to escape the controls of an older generation, only to find itself, eventually, concerned that the newer generations lack some core characteristics necessary to carry on the human race.
When the baby boomer generation first arrived, they were the future – they were cool. Today, many from the younger generations consider boomers to be a quite literal "drag" on the future. We humans are still here, though. Our cross-generational frustrations and fears appear to be overrated.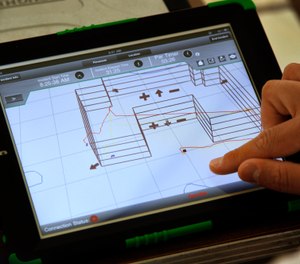 Accumulating vs. applying technical knowledge
Our progress is reliant on the transfer of knowledge across generations. It's an imperfect process, as repeated history lessons illustrate regarding knowledge in the social sciences and humanities. Much more efficient is the transfer of technical knowledge.
For example, my generation didn't have to rediscover the fire tetrahedron, and being able to advance from that waypoint of technical knowledge, we have since discovered the importance of thermodynamic flow paths in the protection of lives and property from the peril of fire.
The accumulation and application of technical knowledge is self-accelerating. Moore's Law of Exponential Progress is a ready example applied to our personal computers. In the 1960s, Gordon Moore observed that the number of transistors that could be placed on a computer chip tends to double, while costing half as much, about every two years, leading to exponential growth of computing power.
This is great news if you're in the business of accumulating technical knowledge, but what if you're in the business of applying technical knowledge? Indeed, what if you're in the business of leading an organization to fulfill strategic outcomes?
The headlines and academic literature suggest that the accumulation of technical knowledge (at Moore's pace) and the efficacy of leadership are on different trajectories.
The following excerpt from the opening pages of a "2010 Harvard Business School Leadership Handbook" on 100 years of leadership literature gives evidence: "At a time when societies around the world are crying out for more and better leadership, when our current leaders (especially in business, but also in government and other spheres of public life) have lost legitimacy, questions are being asked, sometimes angrily, of the institutions that school these leaders: What kinds of leaders are these institutions developing that have caused so much hardship for so many? Are these institutions developing leaders who have the competence and character necessary to lead the web of complex institutions that have become so vital to the collective health of modern societies."
These leadership failures are not technical in nature, but moral and ethical failures, which means they are failures of social expectation in the communities we serve.
Looming large among these failures is the well-intentioned but mistaken overreliance on technical knowledge, more specifically, overreliance on the experts of technical knowledge in the decision-making sphere of organizational leadership.
We have come to realize that there are many kinds of intelligence in addition to the technical type associated with the longstanding intelligence quotient (IQ). Lennick and Kiel in "Moral Intelligence 2.0" call technical intelligence a "threshold" competency "… because [it is] the price of admission to the leadership ranks. [It is] necessary but not sufficient for exceptional performance."
The threshold competency of technical intelligence cannot serve as a proxy for the exceptional performance required of organizational leadership.
"Technical titans" advance through the ranks – and impact service delivery
As with nearly any profession, technology has permeated every square inch of the contemporary fire service, especially the management of data in mission-critical systems and equipment, yielding remarkably positive outcomes. So pervasive is our use of, and reliance on, the technology of managing data (i.e., information), that we have dedicated entire organizational segments (e.g., departments) to Information Technology, or IT.
Remember the introduction of EMS, hazardous materials, special rescue operations, domestic terrorism and the wildland/urban interface over the past 40 years? When our organizations needed off-the-shelf competence in these rapidly emerging specialties, we latched on to people who had demonstrated at least relative expertise in them, and swiftly elevated them into organizational roles, like company and chief officers. In those roles they could solve problems, offer advice and make decisions. Unfortunately, the leadership responsibilities at the company and chief officer level are not filtered by specialty. When developmental experiences are truncated in this way, those deprived of them tend to approach stressful challenges and complexity through the lens of the specialty on which they rapidly advanced.
Similarly, rapid advancement in rank and influence based on the threshold intelligence of IT (i.e., technical prowess) results in large gaps between the full spectrum of advanced-rank leadership responsibilities, especially those pesky soft skills so elusive to the hard sciences, and the significant but narrow technical expertise of IT. Moreover, IT expertise is different than just another technical specialty area because it connects, supports and leverages every other specialty and mainstream service we provide. Consequently, the cost of failures from overreliance on that kind of technical knowledge in organizational leadership is relatively high.
Think about it this way: People qualified to provide computer support have been rapidly elevated to managing data, then information systems, then providing strategic input on service deliver via the consumption and generation of data – a chain that can result in a shift in focus to the efficiency of data use and consumption rather than the effective delivery of service from the provider and/or citizen perspective.
For example, we have paramedics spending more time completing the patient report on the iPad than interacting with the patient. We have EOC staff glued to the computer, figuring out web-based systems to print reports rather than maintaining situational awareness through direct observation of intel and frequent interaction with peer staff.  We have chief officers who forfeit situational awareness in their organizations through proxy statistical measures. But what are the units of analysis for morale, motivation, stewardship, crew cohesion or command presence?
As with technical intelligence, statistical measures provide a threshold to situational awareness in organizations; they indicate the what and when, but rarely the why and never the how to intentionally manage outcomes through people.
A well-documented example of the impact of technical titans is Robert S. McNamara, a statistical and technical genius, whose analysis of data and resulting logical conclusions shaped military and political policy in World War II and the Vietnam War. His technical prowess swept him into the role of "the most influential Defense Secretary of the 20th Century." At the outset, he had no reservations about the appropriateness of using statistical methods to define military operations, especially aerial bombing. According to The New York Times, "'Every quantitative measurement we have shows we are winning this war,' McNamara said after returning from his first trip to South Vietnam in April 1962. His statistical analysis showed that the military mission could be wrapped up in three or four years."
Later in life, through the brutal transparency of hindsight, McNamara wrote a book, "In Retrospect: The Tragedy and Lessons of Vietnam," which acknowledged, among other things, an overreliance on technical knowledge. Thankfully, no chief officers have the scope and responsibilities that McNamara had, but we can find proportional examples of technological intelligence failing to fulfill the responsibilities of organizational leadership.
The key is balance between the technical knowledge and leadership abilities.
In "The Contrarian's Guide to Leadership," former USC president Steve Sample offers this: "… I would agree with Warren Bennis that it's essential for an expert to be a 'deep specialist' and for a leader to be a deep 'generalist' … the leader's role is to be sufficiently broad … [integrating] the advice of several experts into a coherent course of action."
Integrating varied advice into a coherent course of action – this is not a technical skill; it is a requisite capability for the exceptional performance of organizational leadership.
My concern is that IT has become, with our encouragement, all-powerful, mythically god-like – a Greek Titan among our fire "services." We must remember that IT is only an enabler of services, and not the end service itself.
Finding the right solution – IT or end-user
Emergency service delivery is about organizing the chaos of something that was not supposed to happen, and to do so in a way that intentionally improves the outcome.
At the point of delivery, the best "IT" answer regarding the technological aspects of a service area (e.g., fire, EMS, hazmat, rescue, communications) may not be the best "end-user" (i.e., emergency responder) answer.
Misadventure and outright failure stemming from technical expert advice is no stranger to experienced leaders. During the Cuban missile crisis, a young President Kennedy was surrounded by technical experts (e.g., military, foreign policy, legislative experts) who vigorously advised aggressive military intervention. Kennedy had recently followed that advice with disastrous results at the Bay of Pigs and is purported to have said during the missile crisis, "There is something immoral about abandoning your own judgment." I agree.
Colin Powell, former chairman of the Joint Chiefs of Staff, said in "My American Journey": "I began developing another rule: don't be buffaloed by experts or elites. Experts often possess more data than judgment. Elites can become so inbred that they produce hemophiliacs who bleed to death as soon as they are nicked by the real world."
Powell's "rule" has some street credibility in our paramilitary fire service.
Notwithstanding the unprecedented rate of change we presently face, and subsequent dilemma of the "technical titan," there is, as an ancient King once wrote, "… no new thing under the sun."
A forgotten balance between soft skills and technical knowledge
We once understood the necessity of linking liberal arts (e.g., humanities and soft skills) to technical knowledge. During the Italian Renaissance, it was called "artifex polytéchnes."
Medical, engineering and even business academic programs have recently recognized the need for a moderation of technical primacy and are reintroducing the forgotten balance it once shared with the other areas of knowledge, this according to Maria Russo in "The Newcomers: Humanities in Engineering Education."
We in the fire service can be remarkably slow adopting new trends. I hope we're early re-adopters of artifex polytéchnes. Until then, do not cede organizational leadership to the technical titan. Use technical expertise along with other areas of expertise, as your judgment determines, to lead your organization in a coherent course of action. Do not bow to the technical titan; it is, after all, just a myth we've created.
About the Author
Frank Frievalt is the fire chief for Mammoth Lakes (California) Fire Protection District. He has served since 1979 in federal, state and local government fire service organizations in positions from firefighter to fire chief. Frievalt holds undergraduate and graduate degrees in fire service management and administration. He presently serves as the 2nd vice president for the Fire District Association of California and leads the Insurance Section of The Wildfire Initiative for the Western Fire Chiefs Association.