Fire service disciplinary issues require swift, direct action
Captain's Masts and "badges on the table" discussions can help departments resolve problems and move on
---
In the course of their daily duties, fire service line officers are often asked to maintain discipline and conduct disciplinary action – all while making lunch and reorganizing the afternoon's inspections. It's difficult at best, and the result of required discipline is often disproportionate, inappropriate or poorly timed punishment that can result in undermining the efficiency and effectiveness of an entire shift.
When it comes to maintaining the value and loyalty of a crew, lieutenants, captains and battalion chiefs know from experience that ill-timed criticism and punishment stemming from an adjustment in policy or procedure can lead to bitterness and resentment. Officers understand that criticism, even justified, after an irreparable mistake can fester in the station and affect fire department performance. Poor behavior puts lives at risk regardless of whom or why it exists.
Let's address the importance of resolution and the steps to achieve it.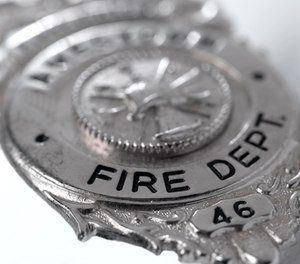 Acknowledgment
When a mistake is made, major or minor, everyone knows there is a reckoning coming, and the wait can be excruciating, especially after an emergency. Talking over a cup of coffee is much better than in the middle of the fireground in front of the entire department or, worse, departments. It's best to acknowledge a mistake while under control and without emotion. And yes, it is hard to be a professional firefighter.
Acceptance
It's up to every officer to initiate, and every firefighter to implement, honest acceptance of the challenges that stem from making mistakes and striving to create a better emergency response.
Regardless of where you stand on an issue or incident, reserving time and space to de-escalate negative feelings allows for organizing thoughts and ideas for the coming arguments and their successful resolution, short- or long-term. Patience, though straightforward and efficient, is not an easy task for even the most experienced firefighter, but it pays dividends down the road – especially during an emergency. As one captain put it, "While we may know what's right down to our bones, sometimes it's hard to wait."
Final resolution
Recognition comes with time and understanding. Reluctance is eliminated through trust and a desire by all parties, either by tradition or explanation, to arrive at the truth and build a better team.
It is through an educational atmosphere free of blame – one dominated by the Socratic method of self-seeking answers – where a firefighter can best understand and accept that the goal of discipline is to explain, change and upgrade actions to improve emergency response capabilities.
Note: Inappropriate personnel conduct is a harder nut to crack. Couched in emotional, biased and often ill-timed outbursts, hurt feelings and seething anger rarely diminish with time or empathy. Separation, seclusion and slowing down are the immediate tactics to be implemented, regardless of situation or rank.
Solutional structures
While everyone on the crew is strategically accountable, tactically, there are two primary ways to address an issue. A Captain's Mast or putting "badges on the table" can solve the problems of the day, shift and, in some cases, the entire department. Both are appropriate templates for resolution, and their advantage is in their speed of application. Line officers appreciate such qualities, and firefighters are glad to get it over with.
Captain's Mast
The Captain's Mast originated on the high seas, where naval captains traditionally would gather crewmembers around the ship's mast to conduct a hearing of grievances or praise. It was only then that the crew was allowed to speak to the captain directly.
Old pirate movies show a great many of these gatherings under the billowing sails of creaking ships. Check out "Captain Blood," "The Black Swan" or Burt Lancaster balancing on a ship's canvas in "The Crimson Pirate" for examples. The movie "The Caine Mutiny" is the ultimate lesson, however exaggerated, in concluding a Captain's Mast.
The idea for a Captain's Mast was formalized in the Armed Forces. Under Article 15 of the Uniform Code of Military Justice, a Captain's Mast is a nonjudicial but formal administrative process for reprimand, rank reduction as well as loss and correction of pay. While it carries no declaration to trial, it is capable of rendering punishment, recommending penance or commending action.
A Captain's Mast is usually called with urgency. It is a formal reckoning needed to record a tangible issue, mostly bad but sometimes good. You define the disruption, damage, drama or award and the event that precipitated its existence. You start out with why such decisions were necessary and by whom.
The end of a Captain's Mast is signaled by resolution and a general understanding of what has transpired, with acknowledgment by all participants, however reluctant. If a Captain's Mast fails by any one member, significant issues are recorded and this lack of successful resolution sends the matter to command staff.
"Badges on the table" discussions
One step below the Captain's Mast and completely off the record, "badges on the table" is the most effective connection for maintaining crew cohesiveness after an unresolved incident. Normally used for crew development by getting to the heart of a challenge, "badges on the table" represents the freedom to either gripe uninterrupted or talk over goals and aspirations, conditions for progressing, or any number of expressions that come from living and working together. Most of these occur at the kitchen table.
With all the badges, shields, necklaces, bracelet IDs and numerous training cards and T-shirts of today, formal symbolic recognition for "badges on the table" is rooted in vestiges of the past, but the intent is totally valid. "Badges on the table" and what it stands for is a useful tool for resetting the goals of individual firefighters and ensuring shift and department progress.
Taking off one's badge, even in representation, is an honorable motivation but one whose timing is paramount to success. Badges thrown in the heat of battle are less effective. Listening with grace and openness outside of rank provides an atmosphere of brotherhood and shows respect to every idea and opinion expressed regardless of origin.
Quick resolution and back to work
Firefighters live in jeopardy. Reflecting on the current risk-management equation, questions are asked and answered. Tactics are defended and strategy is acknowledged to be available for argument.
Tactical challenges, task mistakes and strategic misunderstandings are resolved in a straightforward manner. Strategic acceptance is the result of a productive first encounter. The rest is up to the officer or the table.
In the fire service, the Captain's Mast and "badges on the table" exercises allow for the quick resolution of attitudes, the reckoning that follows a solid call gone awry, the confident criticism to make it right and the overriding desire to bring things back to normal in the station. Steeped in tradition, the two methods offer strength in declaration, confidence in shape, comfort in ritual and hope by all for progress and better days.
Author's note: Thanks to my department's firefighters: Greater Eagle Fire Protection District – Station 9 – Eagle, Colorado.