Leader, follower or 'sniper': Which are you?
How fire service leaders can manage the members who take shots from afar and anchor themselves in toxic environments
---
In my 40 years in this business, I've had the occasion to work with and for many leaders and followers, not to mention quite a few "snipers." Let's be clear: The "sniper" we're talking about here is the one constantly shooting down good ideas – and also sniping about everything in their woe-is-the-world way. (Note: In "5 steps in organizational progress in the fire service," I wrote about all fire service personnel fitting into one of four categories: leaders, managers, followers and slugs. Well, today, I'm adding snipers to the list.)
Snipers often follow the "rock dynamic" approach. They hide out under their rock until they see their golden opportunity to snipe a shot from the safety of their rock overhang. The problem: Most of their shots are wasted opportunities. And the really sad part is that sniping is misdirected, misunderstood and, quite frankly, petty – but you still have to deal with it.
Snipers don't own up to their mistakes and make the best of things, not without at least unleashing their minions – their significant other, family and friends, or whoever subscribes to their negativity. That's right, some snipers exist outside of your organization – not "yours" to influence – but, again, you still have to deal with them.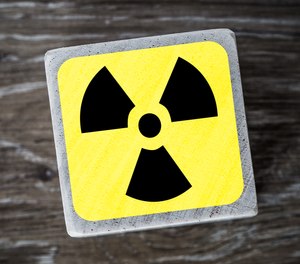 The sniper mindset
True experts can usually stand alone with little fanfare or support, while snipers rarely rise above their simple sniping. They try, but they're joined by minion or related snipers who only also see the world through their myopic "woe is me" mindset.
Yes, snipers can say what they want; they can take shots from the safe rock enclosure where they sit and stew about life. The First Amendment gives them this freedom. But it does not exclude them from the consequences.
We all have choices in life – choices that have consequences, whether positive or negative. You can do the right thing, follow the rules, and work for the betterment of the team, or continue to work for yourself. Ultimately, I submit that choosing to work solely for yourself will leave you in the dust – a choice that often leads to snipers being alone under their rock.
You can agree, disagree or agree to disagree, but in our business, as in life, philosophical differences should not be differences at all. They should be bridges to broaden your horizons by hearing, seeing and hopefully understanding other perspectives.
Snipers will hear what they want to hear, see what they want to see and try to ensure their narrative is the only narrative. Only they have the right perspective; you can't possibly know what you're talking about. Frankly, it really sounds like I'm describing a bully – and, well, if the shoe fits ….
How to navigate toxic environments
Toxic environments bread negativity, which is greatly infectious. Follow these five steps to navigate such toxic environments and stay out of the fray:
Stay calmly focused on mission. If your mission is about service (that should be all it is), then mission needs to be your focus and the end that you focus on, regardless of the sniping going on around you.
Stay positive: Focus on positive aspects of situations you have to deal with. Yes, the 100-year-old oak tree fell, but it didn't fall on your house or car!
Focus on your well-being: This isn't to say you forget about everybody else; however, you cannot allow the toxic environment to infect you. Make sure you're keeping up with your nutritional needs, and maintaining your moral focus, mental toughness and physical strength.
Change your situation, area, or work status: Sometimes we all need a break. If this is your time, change it!
Seek help: No matter how much we feel like we're Superman, we're not. Look for those mentors, support groups or HR to help you navigate life.
Leaders don't typically come into new assignments to make friends, but that doesn't mean they need to make enemies either. Unfortunately, the sniper mindset will infect some people, and they will never see the good in anything you do – and that's OK. They're not you, and they're not the chief.
At Fire-Rescue International in Charlotte, N.C., I'll deliver the session, "Lead, Follow or Get Out of the Way." We need leaders, managers and followers to navigate this fire department path. We need to either build up the slugs to become followers or let them slide away. We need to exorcise the snipers before they do irreparable harm. Exorcise, mind you, ideally through conversion to be a follower. And if that doesn't work, then by exorcism!
Just Do The Right Thing – JDTRT, and lead, follow or get out of the way!