The role of your life: Fire service success often comes down to our daily 'auditions'
Much like directors guide actors, chief officers can direct members to display positive interactions that reflect well on the department
---
Dealing with people is one of the most difficult management responsibilities. After all, we signed up to fight fires and perform rescues, not conduct personnel reviews and handle disciplinary issues. But personnel management is an essential part of the job, not only helping to maintain order within the department but also to reassure the public of our commitment to serve.
Our personal and professional interactions with one another are often at the crux of management issues. Crewmembers don't always get along, members of the public watch our every move, and politicians scrutinize our activities. We are evaluated based on our actions, our moves every day.
Much like a movie director develops expectations for the actors in a film, fire officers and the public develop expectations for everything we do. And as is the case in the movie business, the ability to deal with people effectively will depend on our training, education, patience, experience and technique.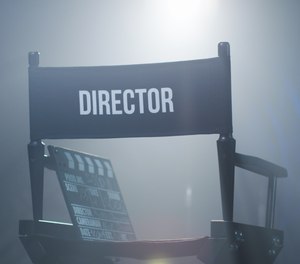 Auditioning for the role
As fire service professionals, our "Act 1" begins the day someone enters our training environment. The acts continue daily, with different "actors" auditioning (knowingly or unknowingly), coming and going from scene to scene. Throughout the course of firefighters' careers, the plot takes unexpected twists and turns, often based on their many auditions over the years.
In comparing personnel management to the world of acting, I think it is fair and accurate to consider every interaction we have, with each other or the public, to be an audition. Our fire service interactions are less about role-play and instant gratification than they are about building assumptions and opportunities for the future. Your interactions help others form opinions about you and your organization.
Much like we watch actors in movies and often question the situational believability, the public and our own crewmembers are watching every move we make. Our interactions help establish the believability and credibility of the greater organization – the ability to uphold the public trust. Personnel management can make or break your organization, one interaction at a time.
The public trust
Public safety supervisors should have high expectations for our personnel, and it's OK for our personnel to have high expectations of us. Knowing that personnel management isn't as exciting as firefighting, we have to work harder at these personnel management interactions that will help us manage expectations in this area.
No matter the situation or script, the non-negotiable expectation must be that we are upholding the public trust. What does that mean exactly? I offer this definition of public trust: The principle that says in a caller's darkest and most helpless moments, they unquestionably and unequivocally believe that:
Our services are in their best interest;
We will cause no further harm;
We will protect people, pets and property; and
We are proper stewards of the finances and equipment entrusted to us.
We have the professional expertise to uphold these four bullets, because as individuals and organizations, our personal and professional backgrounds are as spotless as possible.
Training, education, patience and technique
We must invest in the proper training and educational opportunities that teach supervisors to understand human dynamics and provide the basis for their human resource management. Make no mistake, the requisite Fire Officer series classes are important; however, they are not the end-all-be-all for training in human resource management.
The principles of leadership and personnel management require training and education beyond your traditional fire service training courses. This could be through secondary education or professional development courses. This level of training requires us to examine ourselves to truly understand our own styles and motivations. This part of your education is as critical to your success as is your initial firefighting education. Granted, the personnel management principles typically do not have immediate life-and-death consequences per se, but they are vital to your continued success in the profession.
I suggest starting with a personality test that helps you take an introspective look (i.e., Myers-Briggs). There is debate about whether these types of tests provide predictive levels of happiness or effectiveness long-term; however, they do provide the primer for you to understand how you interact with people. Harnessing that understanding and balancing our emergency service needs will guide your interactions.
Following up the personality test with classroom work, including professional role-play opportunities, will help build more effective real-world personnel management skills. Every supervisor's expertise is different, as is how they hone their skill sets, much like the various techniques employed by actors to truly become or "own" their role.
Unfortunately, fire service leaders all too often brush aside personnel management training as antiquated legacies of some fly-by-night management system that they perceive has no impact on the fire service. Training and education can broaden individual horizons, showing us that how we deal with people has a significant impact on our work environment.
At the end of the day, people want to come to work where they feel comfortable, valued and appreciated. Make no mistake, our operational environments will not always be "comfortable." And while "comfortable" might even be laughable to my hard-core firefighter friends, please understand that I am referring to our training and station environments. These environments should be as non-threatening (comfortable) as possible, while still challenging members for continual advancement and development.
Nail it on Take 1
Much like a director judges a potential actor's fit for a role, people will make judgments based on the interactions they observe – whether to promote you, move you, ostracize you or engage you in any way. The primary difference between these two businesses is that we've got to get it right the first time. Unlike the movies, we don't get an opportunity to cut or "take 2."
---