The supervisor's dilemma: How to balance 2 important needs
Supervisors want to be understanding of their employees' concerns, but there is always work to be done and goals to be met
---
Every agency has goals and objectives that need to be met. Member efficiency and productivity are important benchmarks for supervisors to monitor in a successful workplace. However, life happens and members experience conflicts, health issues, stress and any number of other events both in their professional and personal worlds that can cause distractions that may impair their ability to properly perform their tasks and duties. This has been especially true during the COVID-19 pandemic.
With that in mind, many supervisors struggle to find the best way to bring balance to these situations. Although supervisors want to be understanding of their members' concerns, there is always work to be done and goals to be met. However, those two objectives need not be mutually exclusive. It is possible to strike a balance and achieve success with both intentions.
Each member and situation may have unique considerations that should be examined on a case-by-case basis, but there are some general principles that can be applied in many situations.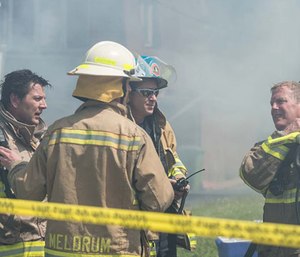 1. Create a workplace culture in which employees can communicate safely
Workplace culture plays a significant role in the way in which staff members learn organizational norms by taking their cues from examples set by leaders and peers. If supervisors demonstrate a commitment to openness and honest dialogue, it is more likely that employees will feel comfortable in coming forth with concerns. However, if issues are raised regarding matters either inside or outside of the workplace and the reaction is one of annoyance, disinterest or invalidation, the member is less likely to share their concerns in the future.
The power of a supervisor who responds with interest and empathy toward a member can be significant in building positive interaction and ongoing communication while reducing animosity or conflict.
2. Convey concern and seek to be of assistance
While communication in all types of productive relationships is an essential component of success, a person in a leadership position can further enhance the likelihood that an employee will be forthright and engaged in problem-solving by expressing genuine concern.
While it is a common human tendency to offer advice to people who mention their problems, a slightly different approach may be more fruitful. Rather than providing an instinctive response such as, "You should do A-B-C …," it may be more effective to say something along the lines of "What would be helpful for you?" or, "Can I offer some assistance?" This method is less likely to sound like a directive and provides the employee with a degree of choice.
In truth, depending upon the circumstances, it may be necessary and appropriate to offer help even if the individual does not request assistance, but the intent is to promote a collaborative conversation.
3. Have resources available in advance
If a problem an employee presents is one that exists within the workplace, a supervisor may well have solutions that can be implemented, and/or may call upon the employee to offer ideas for resolution. But at times, an issue may not be able to be resolved among the involved parties, the level of difficulty may necessitate the help of an external third party, or the issue is one of a personal nature. In these cases, employee assistance providers, healthcare professionals, organizational consultants, or other specialists may be needed to help.
It is always best to have these types of resources identified in advance and in place rather than to try to identify such assistance at the time of need. In this way, the staff member can be immediately provided with a resource or the supervisor can reach out to an advisor without expending the effort required to identify and arrange for such help when other matters are pending.
4. Periodically check in with employees who share concerns … and with those who don't
Many officers may feel uncomfortable, even in a positive and supportive work environment, to seek out and open up to their bosses. Knowing this, it is always beneficial for leaders to check in with their people, especially those who are experiencing difficulties. In this way, rapport and relationships are built and maintained over time and supervisors are not "flying blind," not being aware of problems that may be affecting the agency and those within it.
The one caveat to this strategy, however, is not to probe into an area of an employee's life that may be personal, private or legally protected. For example, if an employee discloses they are receiving treatment for a health condition, it is reasonable to ask, in a general way, how the person is doing to communicate concern, but not to ask for specific details about their condition or treatment, unless it is legally permissible and appropriate due to the situation (check with your legal advisor for specific guidance in this area).
5. Clarify and reestablish work performance expectations in light of the circumstances
The four suggestions above may seem to tip the scale in the direction of the employee's needs and away from those of the agency. This is really not the case. Although much has been discussed about ways to interact effectively with employees, such actions improve relations and communication exchange thereby elevating, in most cases, the sense of responsibility and commitment by staff. In the course of discussions between supervisors and employees, this paves the way for leaders to deliver clear expectations about work performance and ensure that workers have the opportunity to clarify what is discussed so that there is no misunderstanding.
As the old saying goes, "The show must go on," and in every organization, the work needs to be done. Although accommodations may need to be made for employees who experience difficulties, it is important that they recognize that their job duties still need to be accomplished within the constraints of what is discussed or established.
Under all circumstances, not just when there is an issue or concern, employees should receive ongoing guidance and feedback on their work performance so that they can adjust to the duties and requirements of their position. It is not fair or helpful to only address behaviors that need improvement at the time of a written performance evaluation. A much more successful path to employee and organizational effectiveness is as follows:
State job expectations at the outset of hiring or a new assignment.
Provide training and assistance to perform the required duties.
Provide constructive feedback on a periodic basis.
Offer assistance and remedial training if and when needed.
Troubleshoot ongoing performance problems if they persist.
Maintain ongoing dialogue and interaction with employees.
Take disciplinary action if dictated by circumstances.
Cooperative and collaborative relations between supervisors and officers are the key to meeting agency goals and objectives. Satisfied and supported employees are much more likely to be productive and invested in their work than those who feel like they are simply a means to an end. Maintaining a motivated and effective workforce need not be a supervisor's dilemma, but rather the usual process in which positive interactions between all parties is the expected norm and situations that fall outside of that norm are atypical.