Mass. city may use equipment funds to save 8 FFs from layoffs
A new state law allows fire departments to use their reserves to pay salaries and benefits during the COVID-19 crisis
---
Bill Kirk
The Eagle-Tribune, North Andover, Mass.
METHUEN, Mass. — Layoffs in the Fire Department may be avoided thanks to a state ruling that eases restrictions on how cities and towns can use money set aside for equipment purchases.
Mayor Neil Perry's budget for fiscal year 2021, which started July 1, 2020, currently calls for laying off eight firefighters and 10 police patrolmen, while also leaving two fire positions vacant and demoting several police superior officers. It also calls for leaving a number of positions vacant in the Public Works department.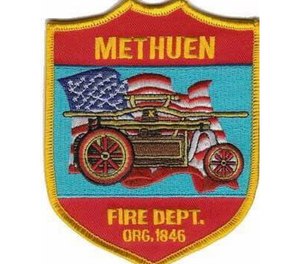 While firefighters' jobs may be saved, 10 patrolmen seem to be facing a grimmer future, although councilors are looking at different options, such as making cuts to the police operating budget, to save patrolmen's jobs.
The city's state-appointed financial overseer, Sean Cronin, told the City Council during a budget hearing this week that Gov. Charlie Baker signed a law recently allowing cities and towns to use money in reserve or stabilization funds to pay salaries and benefits during the economic crisis caused by the coronavirus. Usually, stabilization and reserve funds are set aside for specific purchases or projects.
Using them for another purpose would require a request from the mayor and then a two-thirds vote by the council. The council is scheduled to start voting on the budget next week.
In the case of the Fire Department, a reserve fund that is supposed to be used only for equipment purchases could be used to save the 8 firefighter positions.
Chief Tim Sheehy said that of the $630,000 in that reserve fund, he would need about $400,000 to avoid the layoffs.
"I'd love to see you tap into the reserve fund," he said. "I'm not going to spend it anyway ... . I'm not going to come and ask for a $600,000 piece of equipment. Not with layoffs. I'd rather have the people than a shiny new vehicle."
City Councilors were supportive of Sheehy and the idea of using part of the reserve fund to save jobs.
"I think it's a no-brainer," said Councilor Mike Simard. "I'm in favor of using money from the public safety stabilization fund."
Councilor Eunice Zeigler agreed.
"This seems like a viable option," she said.
Councilor DJ Beauregard praised Sheehy's handling of the layoffs, while taking a shot at Police Chief Joseph Solomon.
"You didn't run to (a Boston TV station)," he said, of Sheehy. "You were there with your guys at Bada Bing for beer. You were there for your guys."
As soon as the police budget came out, Solomon was interviewed on Fox News complaining about the cuts to his department. Sheehy, meanwhile, said he spoke personally with the firefighters who got layoff notices and then took them out for a beer to try to calm their nerves.
"We brought the kids in, I said, 'Let's go to Bada Bing and talk about it," Sheehy said Thursday. "I said, 'Don't get all dejected just yet. We'll take a run at it."
He said he appreciated the support from the mayor and City Council.
"I was pretty happy," he said after Wednesday night's meeting.
Adding that "it seems everyone is committed to the idea" of using the reserve fund to save jobs.
Perry seems generally supportive of the idea, noting that the situation with the fire department is unique in the city, as no other department has a dedicated reserve fund for equipment purchases that could be tapped to pay salaries.
However, he cautioned the council that the only departments that suffered from layoffs were those with unions that refused to make concessions offered by his administration. He offered 10 furlough days to every city employee to save jobs. The only unions rejecting the offer were police, fire and public works unions.
"The unions that said 'no' to concessions, are the ones being cut," he said. "Those unions that took concessions will come back. We have to keep that in mind."
———
©2020 The Eagle-Tribune (North Andover, Mass.)
McClatchy-Tribune News Service