Proposed Tenn. legislation would arm fire, EMS workers
In order to carry, personnel would need written permission from a supervisor, and to complete an eight-hour firearm training course
---
By News Staff
NASHVILLE — New proposed legislation would allow fire and EMS workers who have met the requirements to carry a handgun for safety while on duty.
Johnson City Press reported that the legislation would require personnel to complete an eight-hour firearm training course and receive written permission from their supervisor before they would be allowed to carry on the job.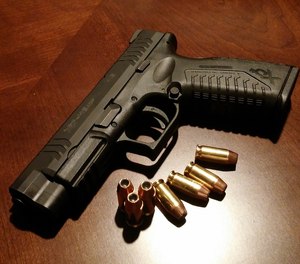 There are skeptics, though.
"I have concerns, as well as our board," Washington County/Johnson City EMS Chief Dan Wheeley said. "Our board has voted in opposition to the bill."
All costs of carrying on duty would fall on the individual, according to the bill's language, including training courses, handgun purchase and insurance requirements.
McClatchy-Tribune News Service