SC bill would make cancer an occupational disease for firefighters
If passed, the legislation would allow firefighters who die from cancer to be considered line-of-duty deaths
---
By FireRescue1 Staff
MYRTLE BEACH, S.C. — A bill in the South Carolina House would make cancer an occupational disease for firefighters, creating a path for deaths to be considered in the line of duty.
WMBF reported that the proposal would also assist with workers' compensation.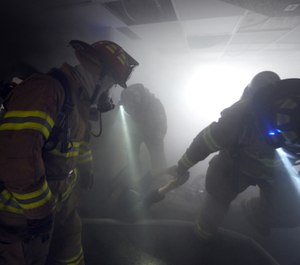 "The nature of the business is you work around carcinogens and there's a really good chance that something's going to happen," Rob Mullaney, president of the Horry County Professional Firefighters, said.
The number of carcinogens firefighters are exposed to has increased over the years, Mullaney said.
"I mean, that's what firefighters fight is carcinogens," he said. "It's not in the old days where these houses are wood. Everything is made out of plastics now and that's where a lot of carcinogens come from."
If the bill is passed, it would make a complicated and difficult process easier for the firefighter and their family.
"It's the difference between getting life insurance and having full burial honors like honor guard and the full funeral process, and not having that," Mullaney said.
Fire officials from across the state are expected to travel the state capitol to offer personal experience and encouragement in hopes the bill will pass.