Life hacks to the rescue, for firefighters and, really, anyone
Who doesn't love a good life hack, scoring an amazing deal or realizing a simple solution to a problem?
---
Who doesn't love a good life hack, scoring an amazing deal, or realizing a simple solution to a problem? (And we all know firefighters are notorious for being inventive on and off the fireground.)

It also feels great to share such discoveries, which is what this is all about. Check out my collection.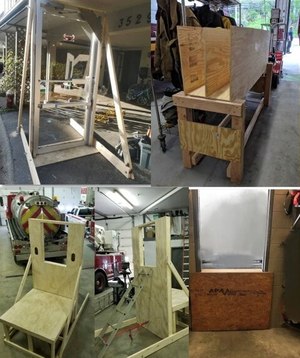 I stumbled upon FDHacks.com, which offers fire service-focused tips, tricks and knowledge. The site is run by some fire service folks in Connecticut who just want to help firefighters do their jobs better – and that means advice for firefighter gifts, a refresher on the firefighter code of ethics, tips for creating a recruitment video, and how to build training props. Check out FDHacks!
I loved reading this past FireRescue1 article that compiles firefighters' favorite life hacks, like Jake's tip for wearing turnout pants while shoveling snow or Lou's mindset to mentally size-up every building he enters. I'd love to add more hacks to the list so email me at editor@firerescue1.com with your favorite firefighter hacks.
I'm a big fan of podcasts that help me live a more productive and fulfilling life. NPR's Life Kit podcast tackles everything from saving money to sleeping better – and even burnout. With the number of firefighters still suffering from pandemic-fueled stress, a recent Life Kit podcast reminds us that "burnout isn't just exhaustion." Listen to the full episode to learn how to manage burnout.
This is a great tip I learned from Lexipol Editorial Director Greg Friese. We're both big consumers of podcasts – but also crunched for time. And there's nothing worse than slow narration. "NPR voice" is real and can be frustrating, so speed it up, even when you're listening to the Side Alpha Podcast!
Always interested in saving money, I tend to zero in on financial tips. "Right now is always the best time to change your habits for the better" is a solid introduction to an Inverse.com article that reminds us that we control our decisions – and sometimes it's the simplest changes that can pay off big time down the road. Read on at Inverse.com.
We've all faced a situation where, to get what we really want for work, we need to spend our own money – and that means being smart with spending. I really enjoyed Battalion Chief Vince Bettinazzi's recent article about smart spends that will stand the test of time or really make a difference in your day. Do you agree with Bettinazzi's choices.
What are your favorite life hacks? Email me at editor@firerescue1.com or share them in the comments below.