W.Va. National Guard airman dies battling structure fire
The airman with the 167th Airlift Wing Fire Department was fatally injured Sunday while responding to a request for mutual aid
---
By Laura French
MARTINSBURG, W.Va. — A West Virginia Air National Guard airman died battling a structure fire on Sunday. 
The airman assigned to the 167th Airlift Wing in Martinsburg was fatally injured while responding to a mutual aid response call with the 167th Fire Department, according to a statement from the West Virginia National Guard.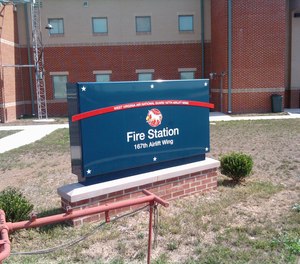 The identity of the fallen airman will not be released for 24 hours in order to notify the next of kin, officials said. 
According to firefighterclosecalls.com, initial reports indicated that a collapse occurred during the fire, seriously injuring several firefighters. 
This is a developing story and will be updated as more information becomes available.