Mich. public safety officer suffers fatal heart attack while on fire duty
Sgt. Steven Splan died hours after he returned from cutting a tree that was blocking a roadway
Duty Death: Steven Splan - [Bloomfield Hills, Michigan]
End of Service: 08/02/2020
---
By Suzie Ziegler
BLOOMFIELD HILLS, Mich. — A public safety officer died Sunday while on fire duty, hours after he finished cutting up a tree that was blocking a road, the Bloomfield Hills Department of Public Safety reported.
According to the Officer Down Memorial Page, Sgt. Steven Splan helped cut and remove a large tree around noon and was later found unresponsive at the station at 11 p.m.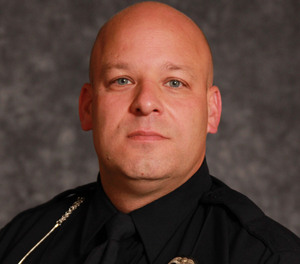 In an interview with The Detroit News, the agency confirmed this information and added that Splan, 46, suffered a medical emergency at the station.
"He was on fire duty and a tree was blocking the roadway," said Sgt. Daniel Madden.
The Bloomfield Hills agency handles both police and fire matters. City workers had been tied up elsewhere, prompting Splan and other officers to take on the job of removing the tree, Madden told The Detroit News.
Splan served with the Bloomfield Hills Department of Public Safety for 15 years, according to the Memorial Page. He's survived by his wife and four children.
An investigation is ongoing, the agency said.