NJ assistant fire chief dies after responding to car fire
Hillsborough Fire Company #2's William Shaffer experienced a medical emergency at the scene and was transported to a nearby hospital
Duty Death: William "Billy" Shaffer - [Hillsborough, New Jersey]
End of Service: 07/14/2021
---
By Jessie Forand
HILLSBORHOUGH, N.J. — Flags will fly at half-mast to honor the passing of William Shaffer, assistant fire chief of the Hillsborough Fire Company #2, who died in the line of duty on Wednesday.
Shaffer responded to a car fire with Hillsborough Fire Companies #1 and #2 and, according to a release from the department, suffered a medical emergency at the scene.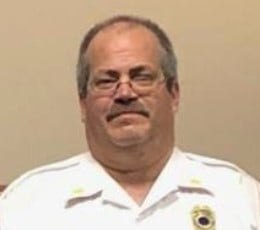 After he was treated by company members, he was transported by ambulance to the hospital, where he was unable to be revived and pronounced dead.
"Assistant Chief Shaffer was a very active member of Hillsborough Fire Company #2 (Station 37) faithfully serving the citizens of Hillsborough Township for over 35," the Hillsborough Township Fire District said in its Wednesday press release.
He is survived by his wife, Marian, and three children.
Hillsborough Mayor Sean Lipani said, "Hillsborough experienced great sadness today with the untimely passing of one of our dedicated volunteer Firemen Bill Shaffer. Whether you knew him from 37 or from seeing him at work at ShopRite, Billy always had a smile and a good word. Our deepest sympathies go out to his wife, Marian, and his entire family. He will be sorely missed. Rest easy Billy."
According to Station 37 Fire's Facebook page, Shaffer responded to 50 calls in June 2021, making him the month's top responder. In May he responded to 52 calls.